Skip to content
Skip to navigation
If holidays are literally the only thing on your mind, let's talk. Check-in here for all the inspiration you need for out-of-office outfits. Whether you're ready to say aloha to trending Hawaiian prints, or slip into sea-ready swimwear, consider this your summer 2019 to-pack list, whatever the temperature. And, remember: roll, don't fold.

Floaty summer dresses not exactly your thing? No problem. Paperbag-waist denim shorts and printed playsuits are sure go-tos when it comes to stepping out in 15+ degrees. Bring some sunshine to your outfit with orange palettes and light-wash looks.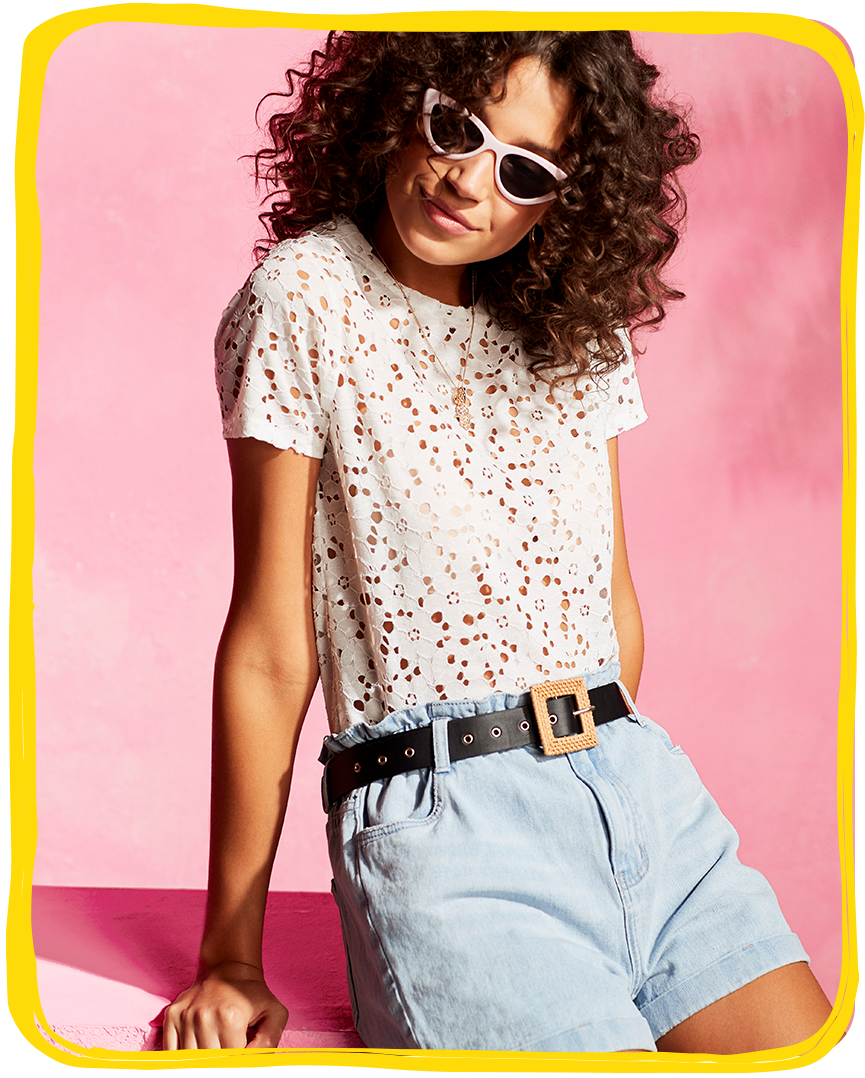 It's getting hot in here, so put on some of the following clothes - a ditsy-print dress, a lace bikini top, tropical-pattern shorts and a wide-brim hat. Now, the only question is: to make maximum impact with oversize sunnies or wooden accessories? So, it's far too hot to even look at anything else right now - other than statement swimwear. But, just when you thought it couldn't get any hotter, python printed styles arrived and changed everything. Plus, don't forget about these cat-eye shapes in white and pastel shades.