Skip to content
Skip to navigation
Fashion & Style
How To Style Those Must-Have Chunky Sandals
by Chloe Wilshere, Content Creator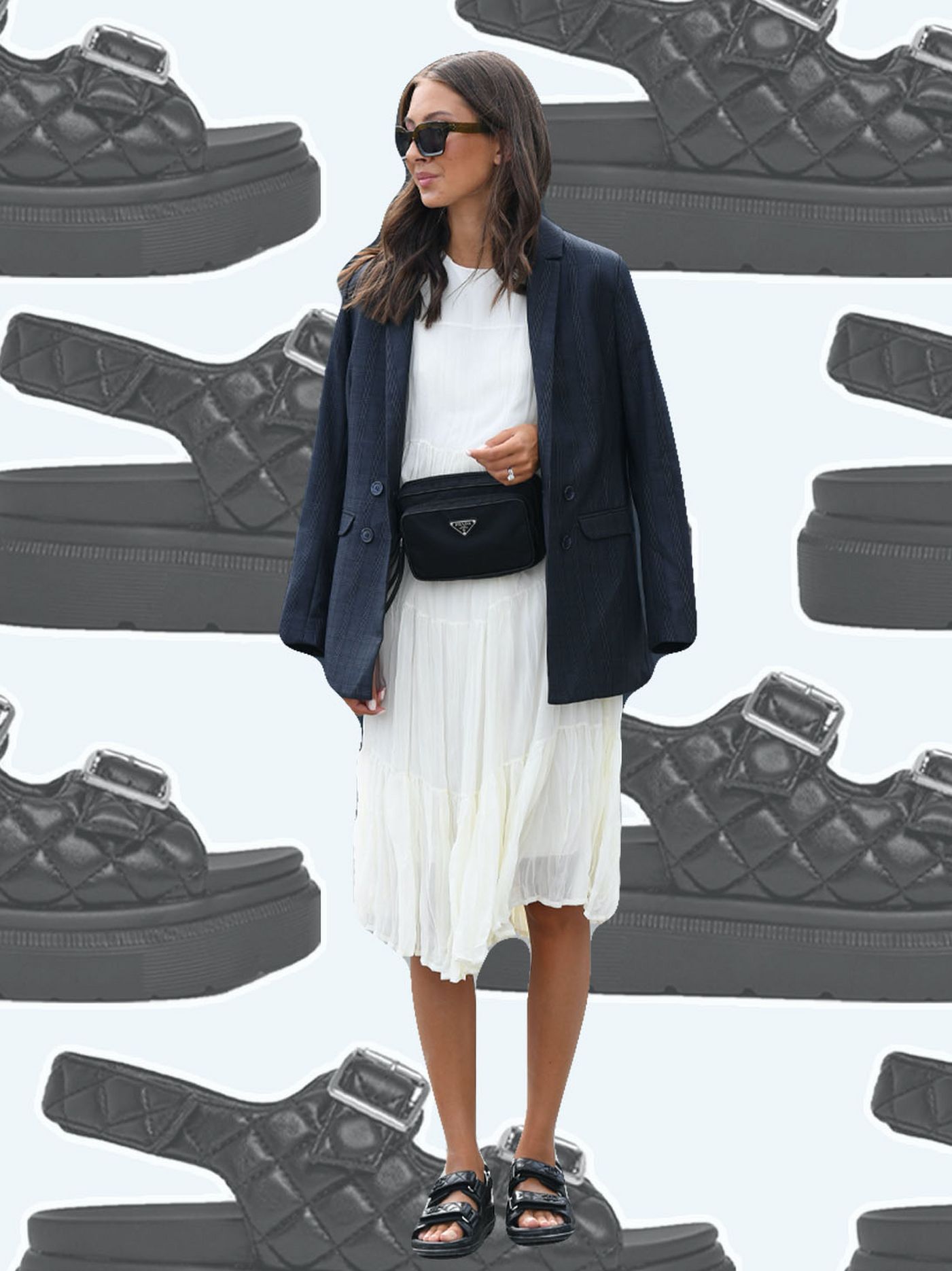 It's been a long wait, but pedicure season is officially upon us and with the reopening of beauty salons across the UK, Scotland and Wales finally here, we're all eager to show off our fresh (and much-missed) pedicures 💅.

If there's one thing that goes hand-in-hand with a fresh new pedicure, it is, of course, new sandals. And this season we've got one word for you: chunky.

You've likely already seen the chunky sandal trend all over your Instagram feed and are itching to get your hands on a pair, and we are firm believers that they are a must-have in your post-lockdown wardrobe. They're comfortable, practical and bang on-trend.

​​​​​​​So, if you've set your sights set on purchasing some of our must-have chunky sandals, then you're in luck: we've rounded up 7 ways to wear them - inspired by the street style stars themselves - that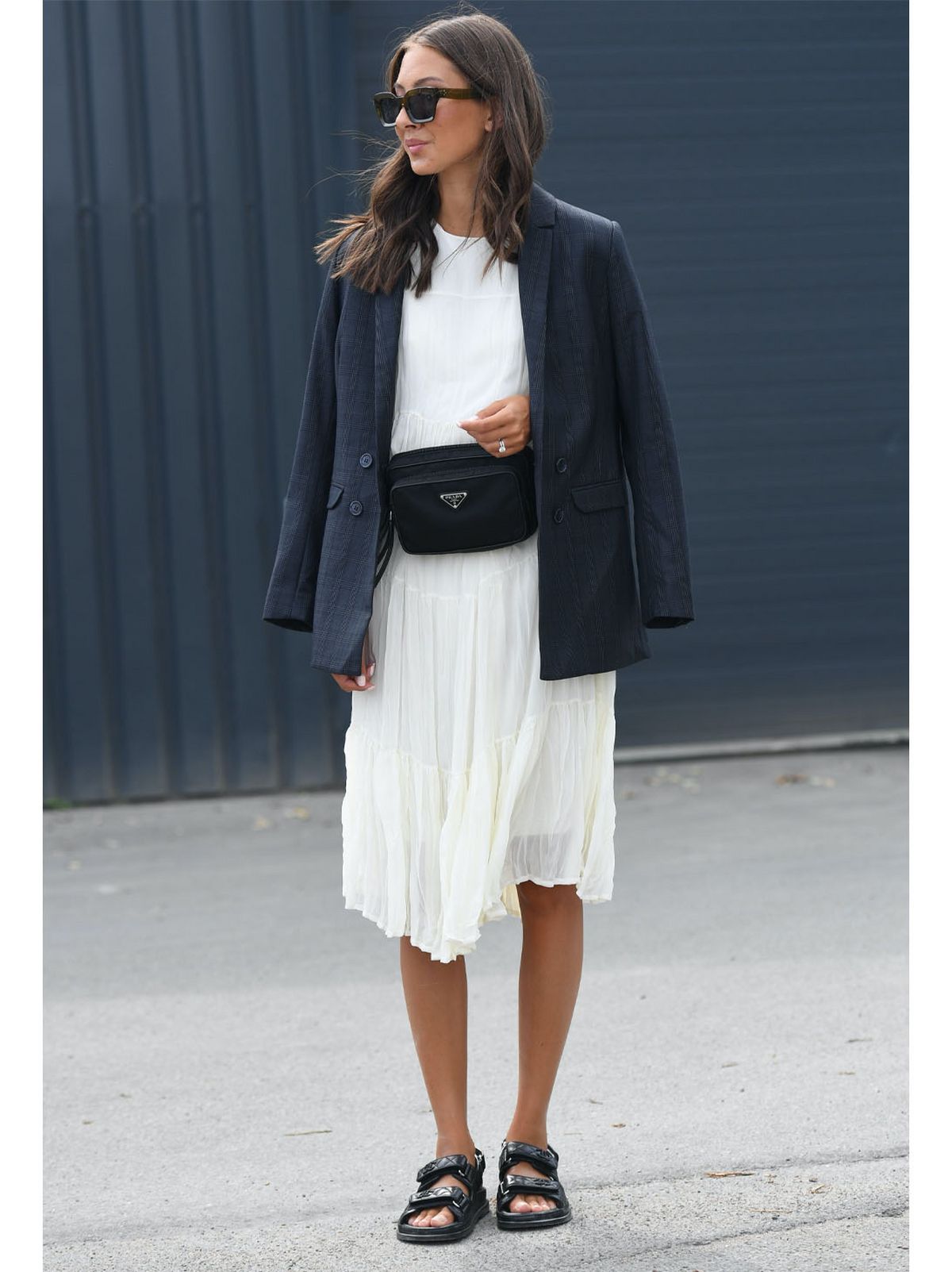 1. For Work Days Ahead
Heading back to the office may now be on the horizon for many of us. So, if you're looking to update your office style, but are still obsessed with being comfy, then look no further than this white pleated midi dress, blazer and chunky sandal combination. It's the perfect professional but comfortable look for easing back into the 9-5.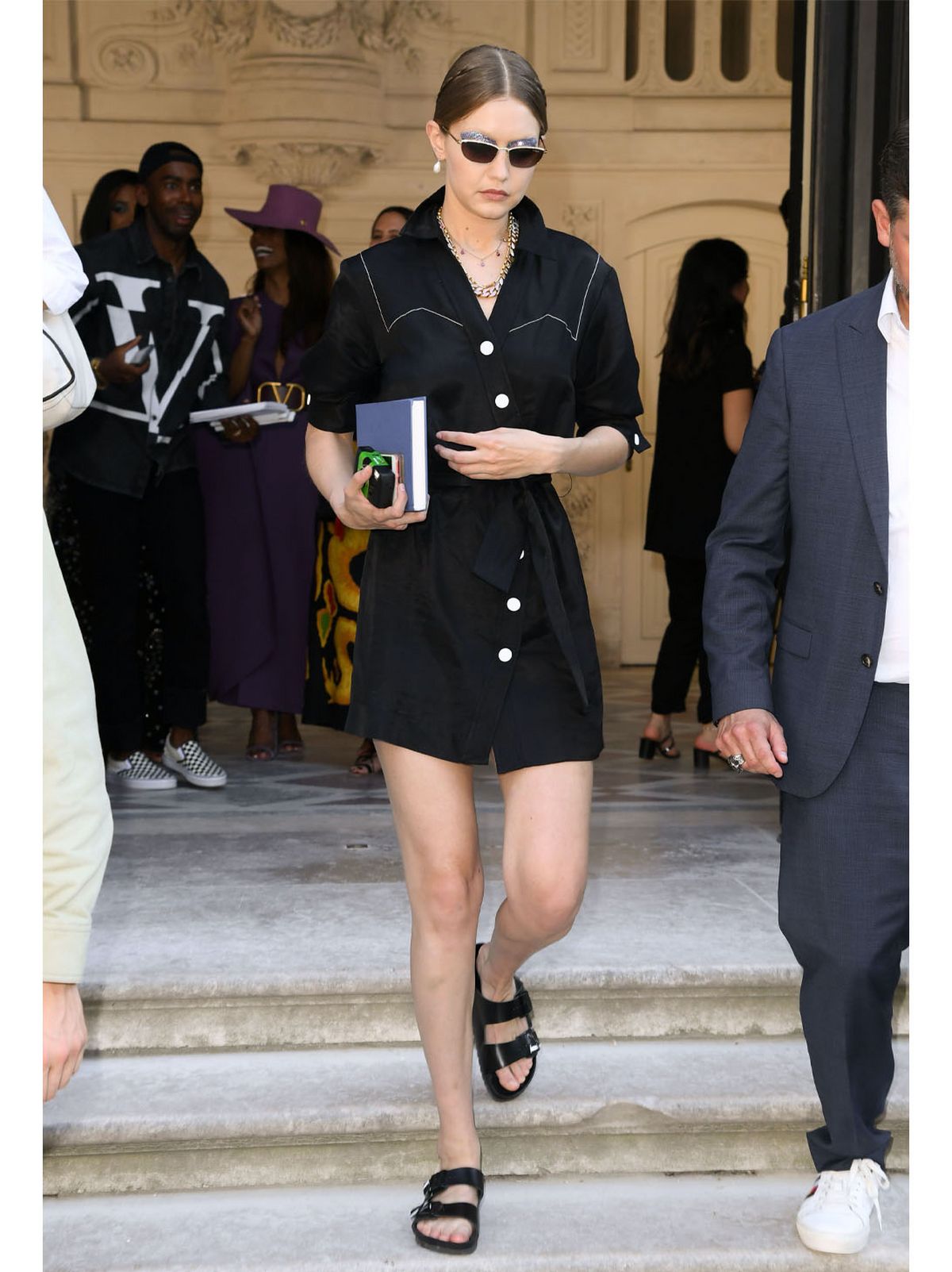 2. For Sunny Days
Whether it's a UK staycation or that long-awaited trip out of the country, wherever you're heading we understand the excitement. After so long without a trip away, like many of us you've probably forgotten what the essentials are to pack. But this year it's as simple as taking inspiration from Gigi Hadid and packing a must-have lightweight mini-dress and those all-important chunky sandals.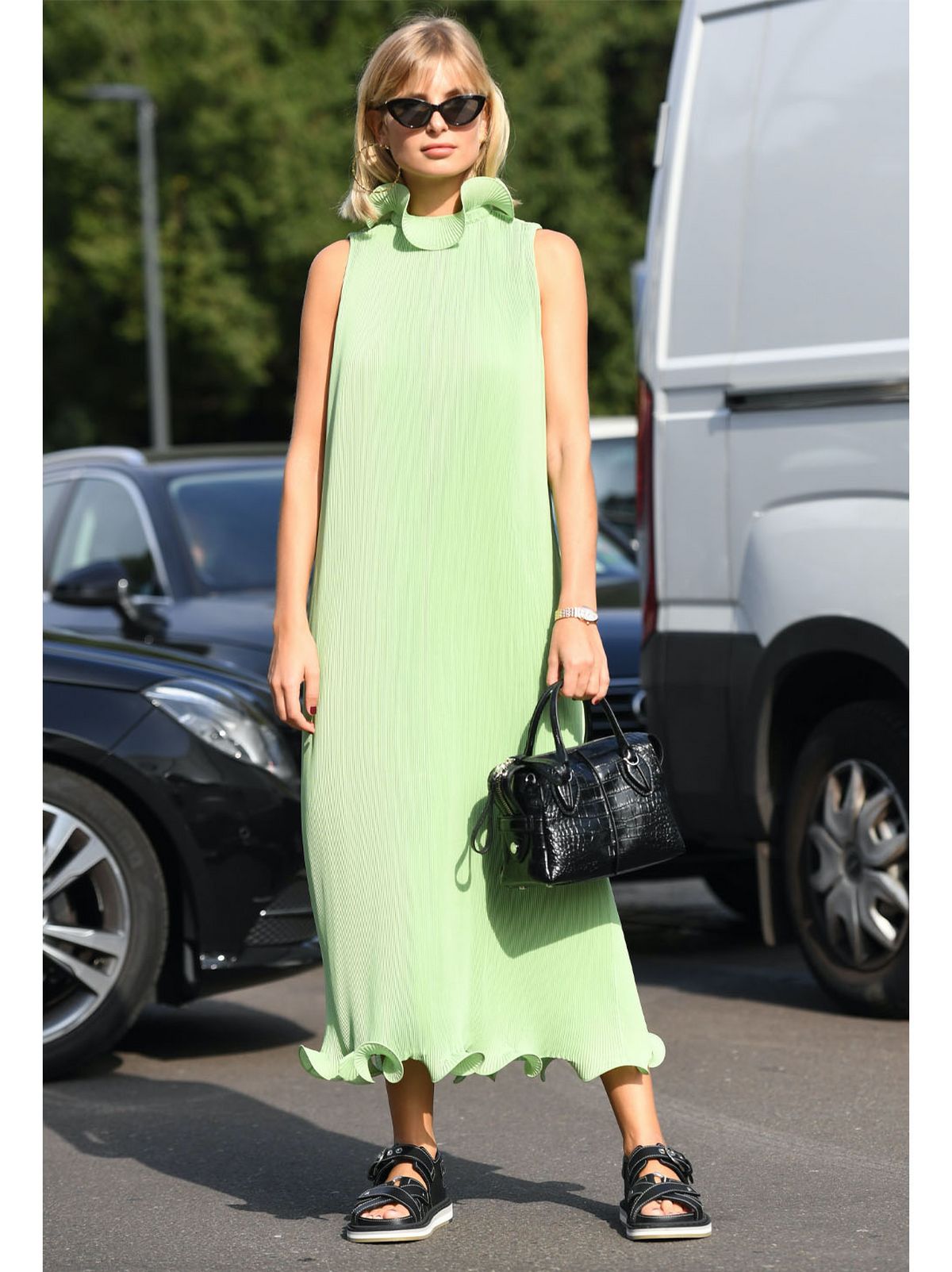 3. For Every Plan
With lockdown restrictions easing, we're making plans left, right and centre and who knows where each day will take us. So, if you're looking for a way to wear chunky sandals that is fit for any occasion, then look no further than Xenia Adonts' perfect street style. Her colour-of-the-moment green frill midi dress and cat-eye sunglasses is the perfect look for any occasion. Whether you're heading to the office or going for drinks with friends, this will work for anything.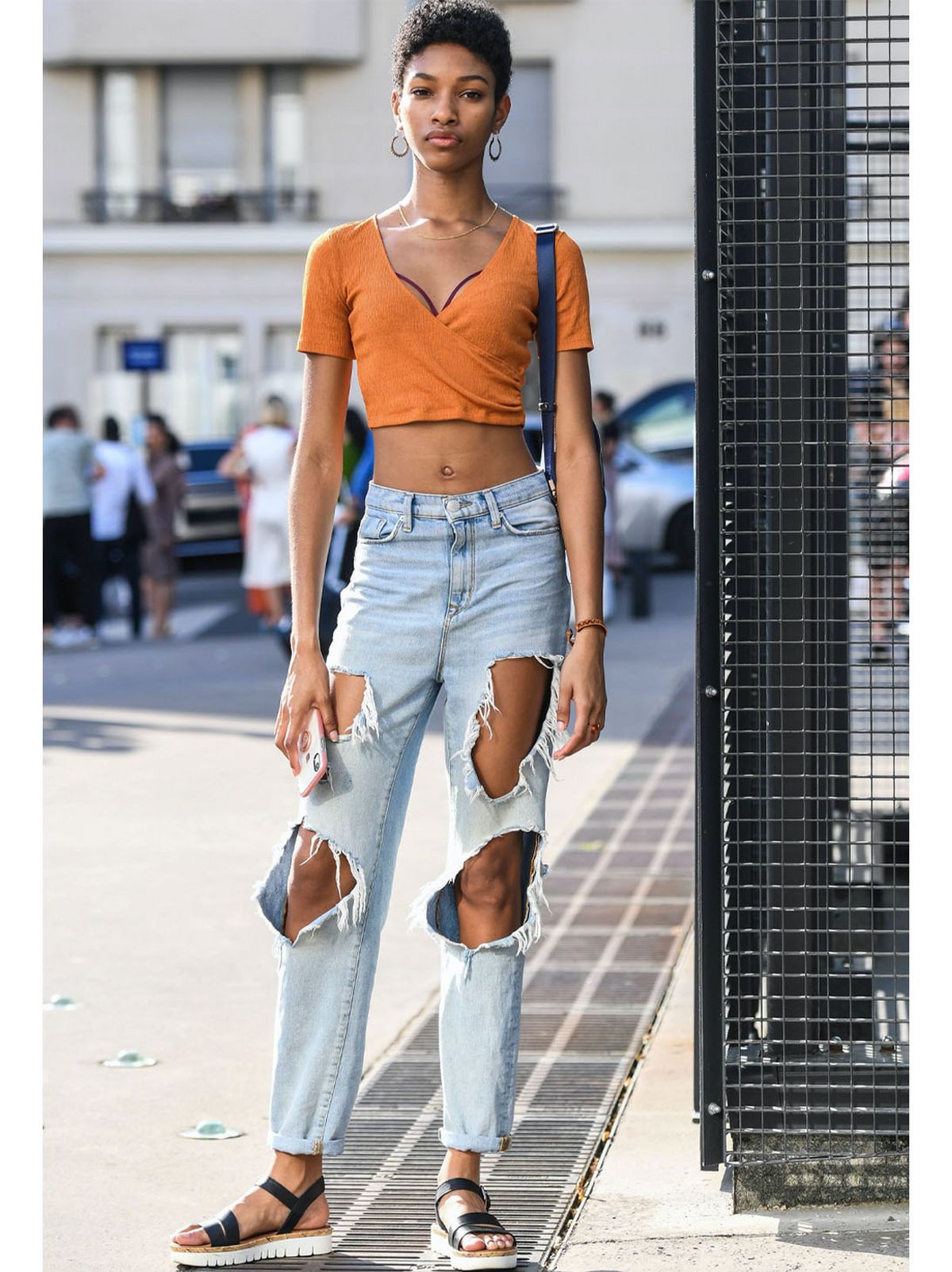 4. For Easy Weekends
Looking for an easy throw-on-and-go way to wear chunky sandals? Then look no further than this jeans and an easy top combination. It's the look you need for casual weekends and sunny spring days. So, what are you waiting for? It's time to get out your jeans and easy tops and start enjoying the weather 🌞.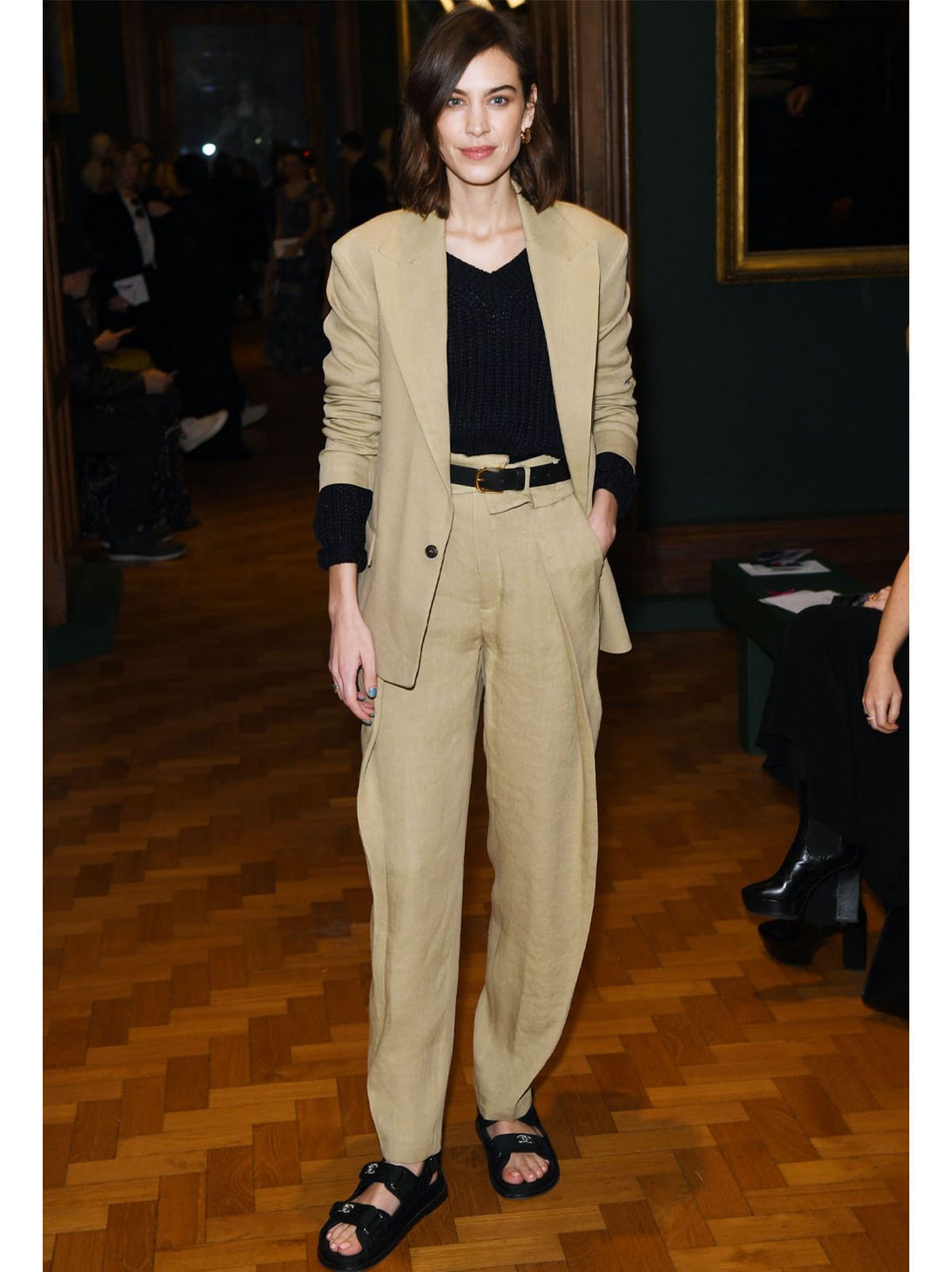 5. For All Occasions
We're still not over suits. They're a must-have for every season and, with a million ways to wear them, there's no reason not to love them. This season, we love the updated way they're being styled. Simply take inspiration from Alexa Chung and pair some chunky sandals with a beloved two-piece suit and you've got yourself an outfit that's ready for any occasion.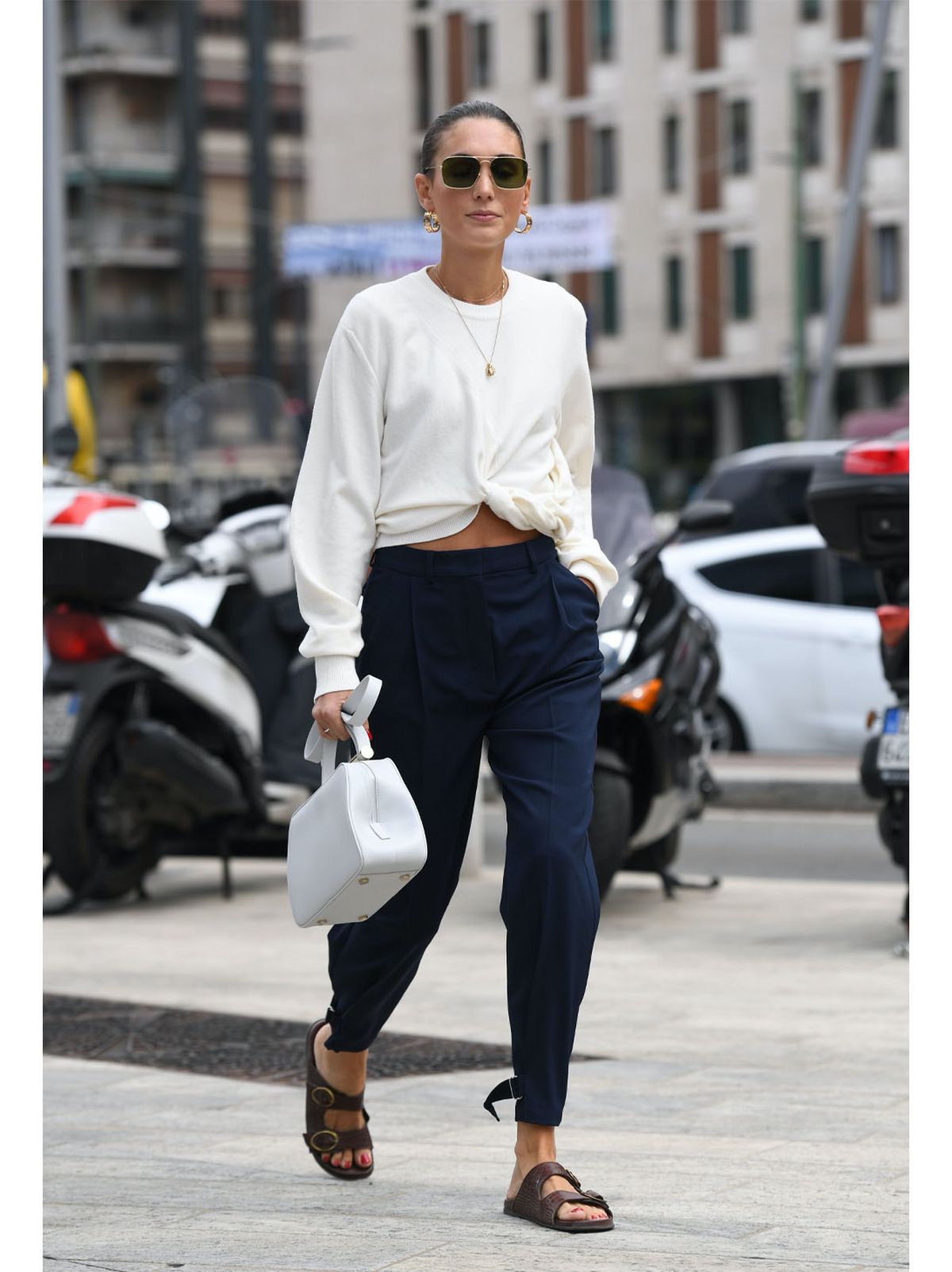 6. For Shopping Trips
Now that lockdown restrictions are easing across the UK, we're all eager to get ourselves back into shops. But, with being so attached to our loungewear, it's going to be slow easing back into 'everyday' clothes for trips out.

​​​​​​​ So, if this sounds like you, you're going to want to look no further than dressed up comfies for the foreseeable future. Think:chino trousers and a lightweight sweatshirt paired with chunky sandals. Now you've got yourself a comfortable, ready-to-take-on-the-world outfit.
7. For Picnics in the Park
Dress up for picnics in the park by taking inspiration from yet another street style star and pair a comfortable jersey midi with this seasons must-have: chunky sandals. The perfect look for those long-awaited brunches in the park with friends.