Skip to content
Skip to navigation
Fashion & Style
These 4 Prints Are Officially Spring-Plan-Approved
by Adam Fletcher, Copywriter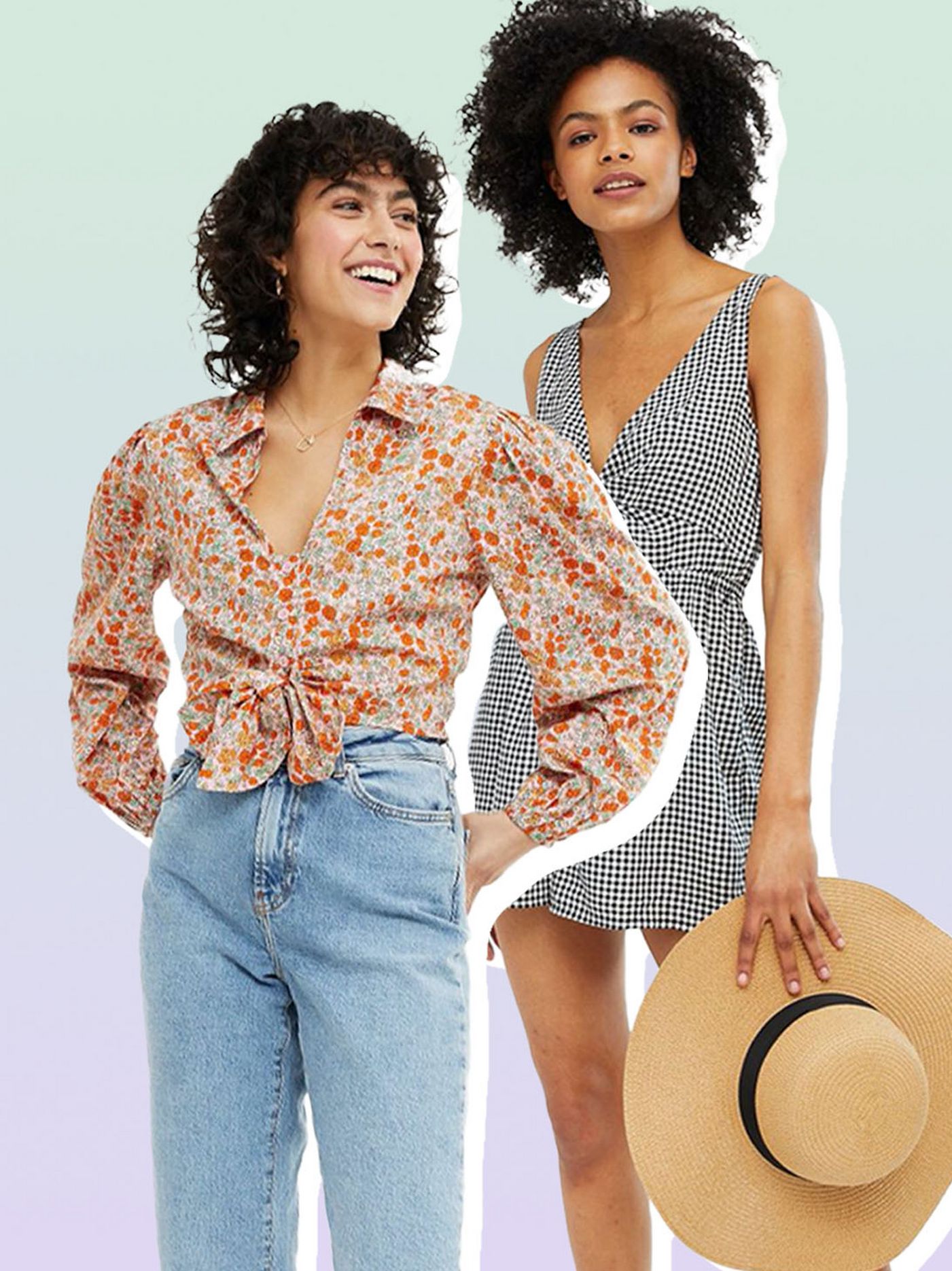 This just in: the fashion world is obsessed with a new set of prints. And, just in case you missed the update, it's gingham, florals, spots and tie-dye pieces that are 100% in the spotlight this spring. You heard it at New Look Daily first 😉

For those of you who are thinking 'but these prints arrive every spring', don't be fooled. Trust us when we say that, these are some of the most popping patterns we've laid our eyes on yet. What to expect? More colour. Whether it's pink-and-white squares, cool pastel swirls or ditsy florals in a whole host of brighter shades, we think you're about to love every new style.

Need another reason to pick up a spring print? They're perfect for debuting this April 12th and beyond. Below, our fashion team has prepped a selection of print-heavy looks and, more importantly, where to wear them. Shop now, thank us later…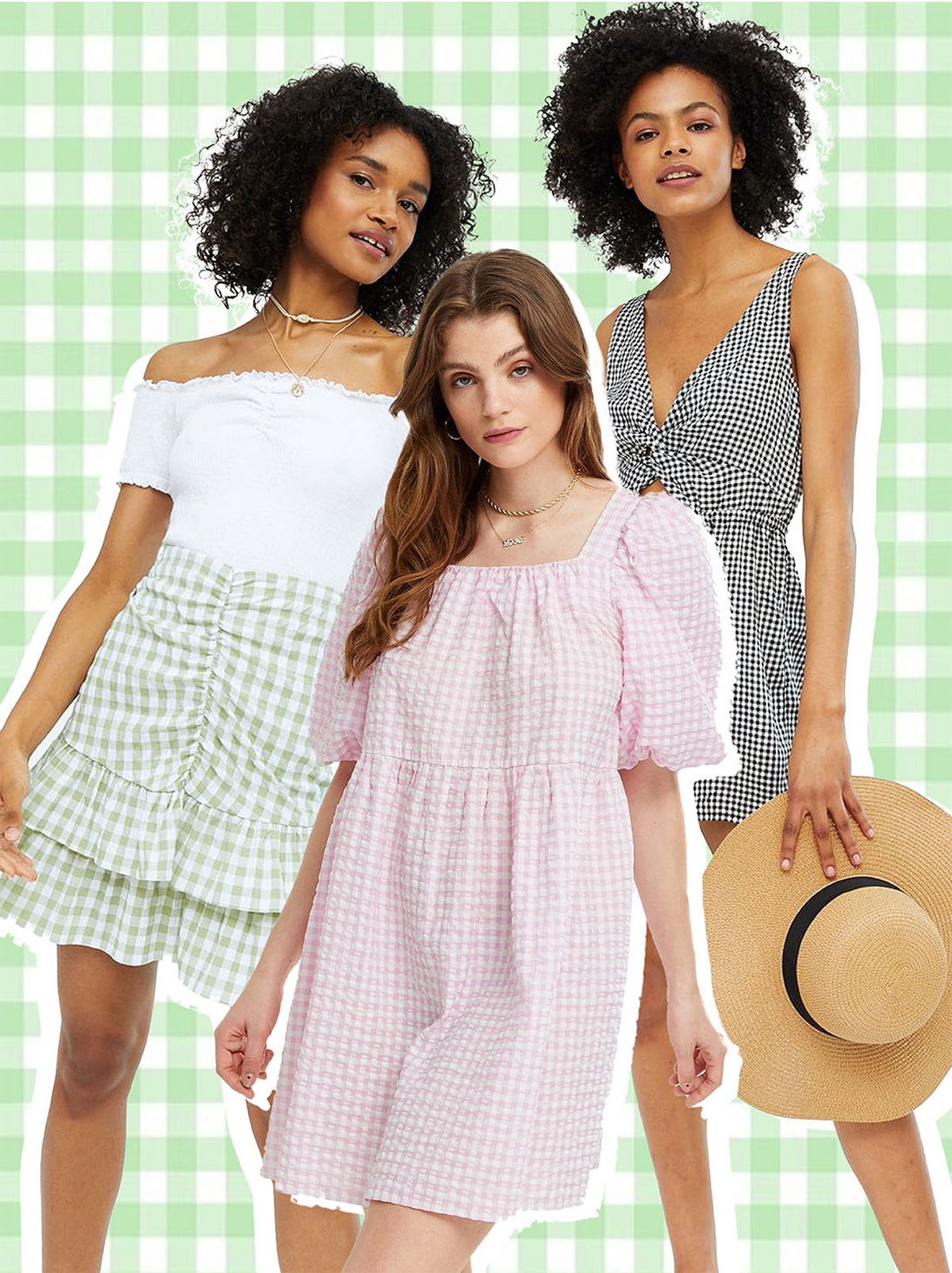 1. Gingham for Park Picnics
If there was ever a perfect time to get back in gingham, it's now. Nothing screams 'cute park outfit' quite like this cute print, so why not pair a gingham dress with trainers and white socks or, if the weather's warm, opt for sliders instead. Don't fancy a gingham frock? No problem. Keep it cute in a green gingham skirt and add an off-the-shoulder lettuce top to create a seriously good spring look. Picnic basket, optional.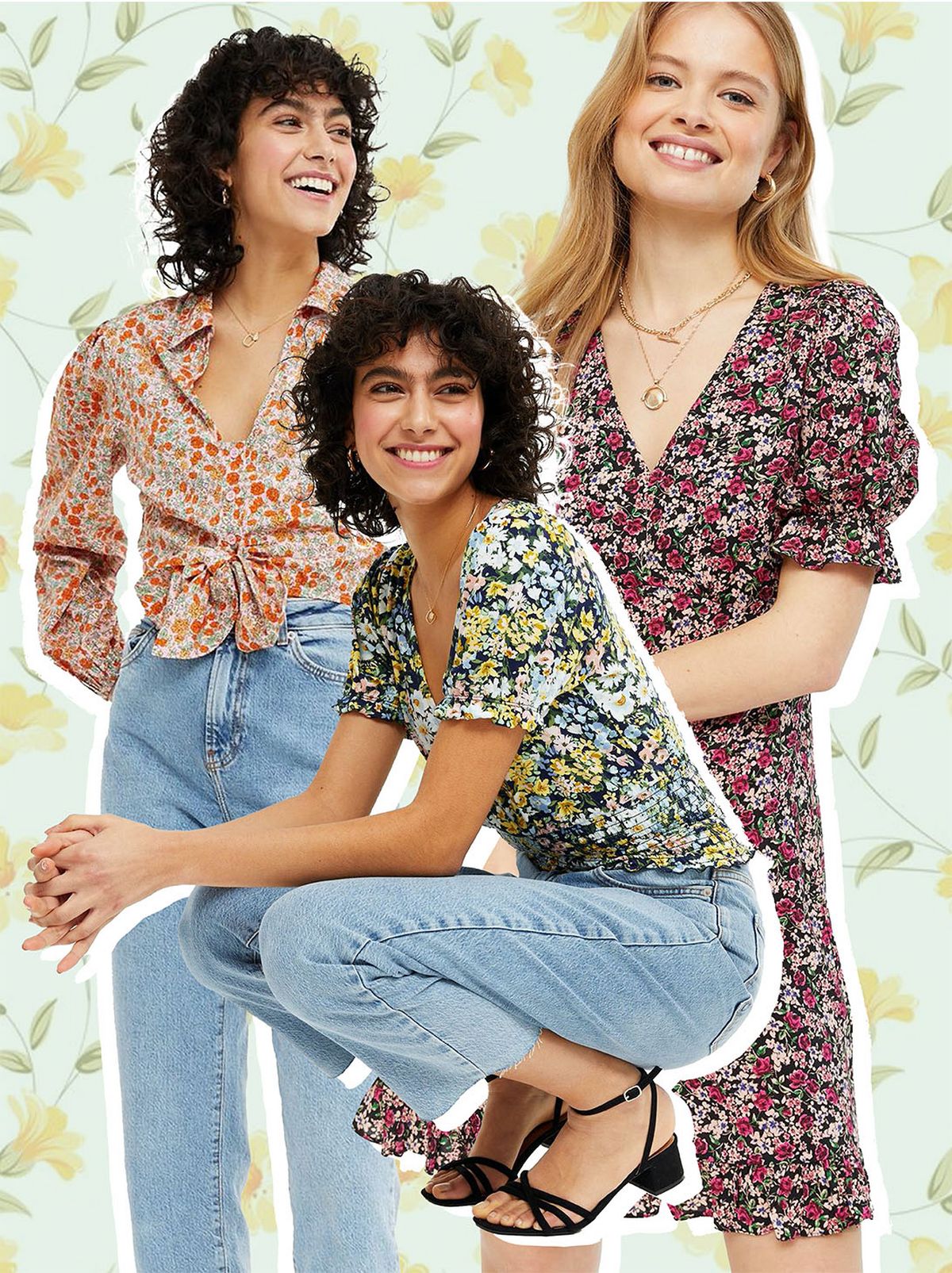 2. Florals for Coffee Dates
Fact: florals are possibly the hardest working style in our new season wardrobes, so it's no wonder we want to wear them to every upcoming event. They're a spring staple that can be easily dressed up or down based on your plans, and when the said plan is a cute coffee date, we'll be teaming our floral tops with raw-hem mom jeans and strappy sandals. But, to be honest, a puff-sleeve floral mini is another great option, and a chunky T-bar necklace gives your outfit some edge.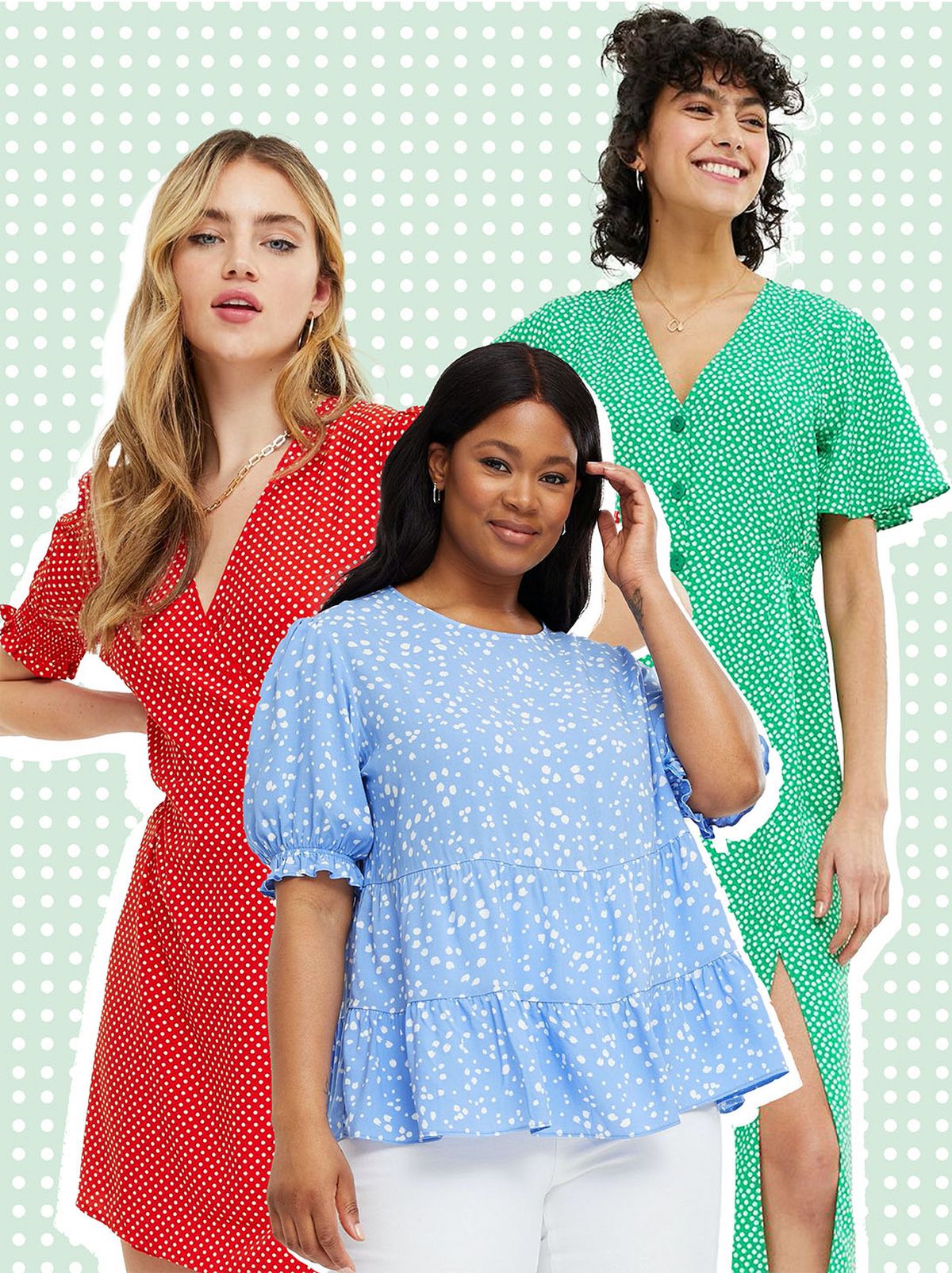 3. Spots for Shopping
Can't wait to go shopping and buy things that don't involve groceries? Same. To debut a strong look for your first spree in actual shops, we highly recommend styling out a red spot-print dress with chunky accessories. Yep, everyone knows that there's nothing feels as good as rocking up in a statement shade of red, but, if you want to nail this season's trending colourway, you literally can't go wrong with a spot-print green mid. Plus, what's more, the blue polka-dot top and white jeans above are also shopping styles we 100% support.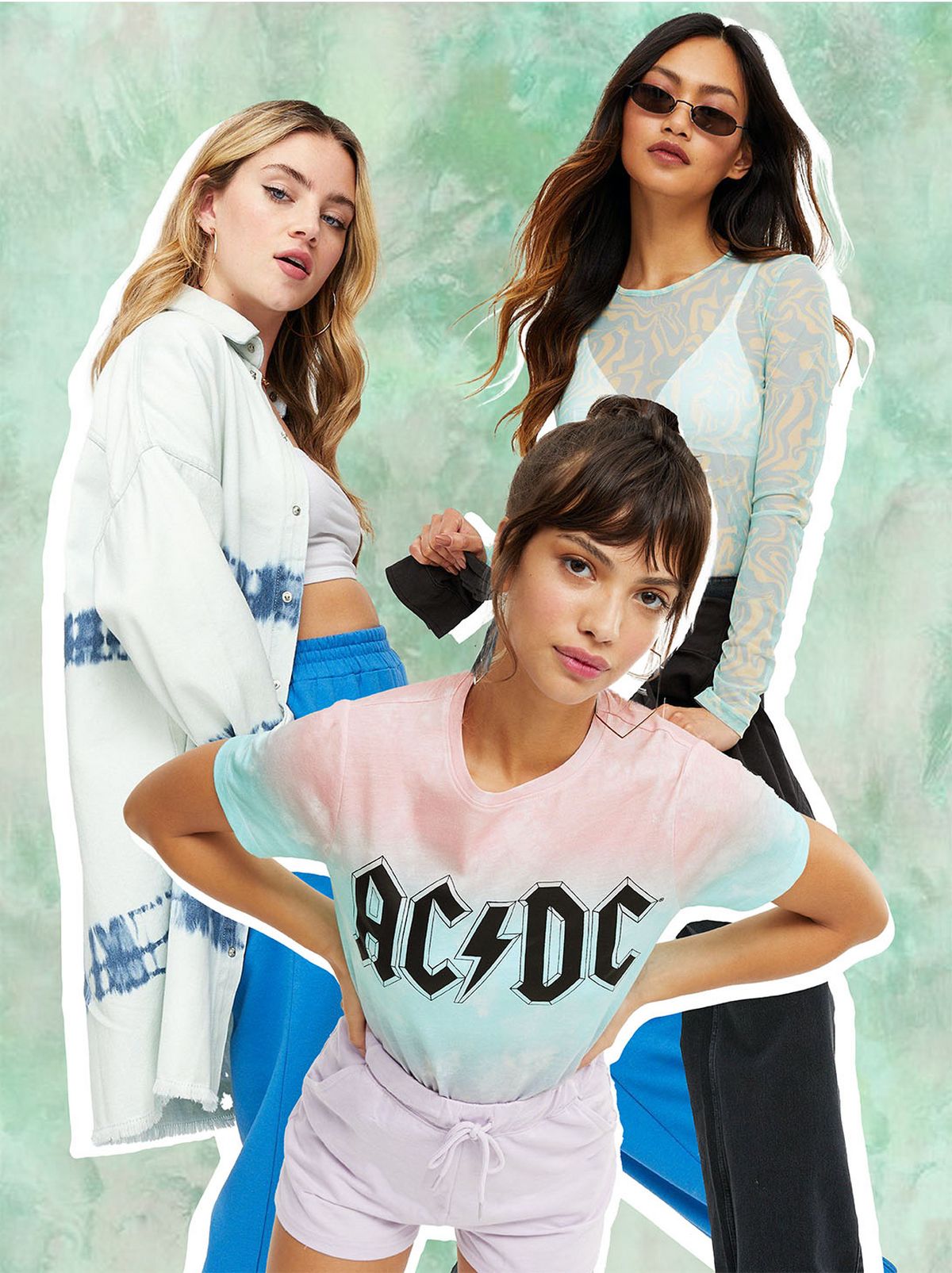 4. Tie Dye for the Beauty Salon
Everyone knows that a salon trip calls for the trusty jeans-and-a-nice-tee combo. Want to raise the bar a little this season? Then there's no doubt that a tie-dye top is the item you've been searching for. Whether it's a rock tee, an oversized shirt, or a mesh style, this colourful print is guaranteed to elevate your wardrobe and help you nail the 90s trend too. Win-win, right?