Skip to content
Skip to navigation
Features
Your Sneak Peek Behind the Scenes of Anne-Marie x New Look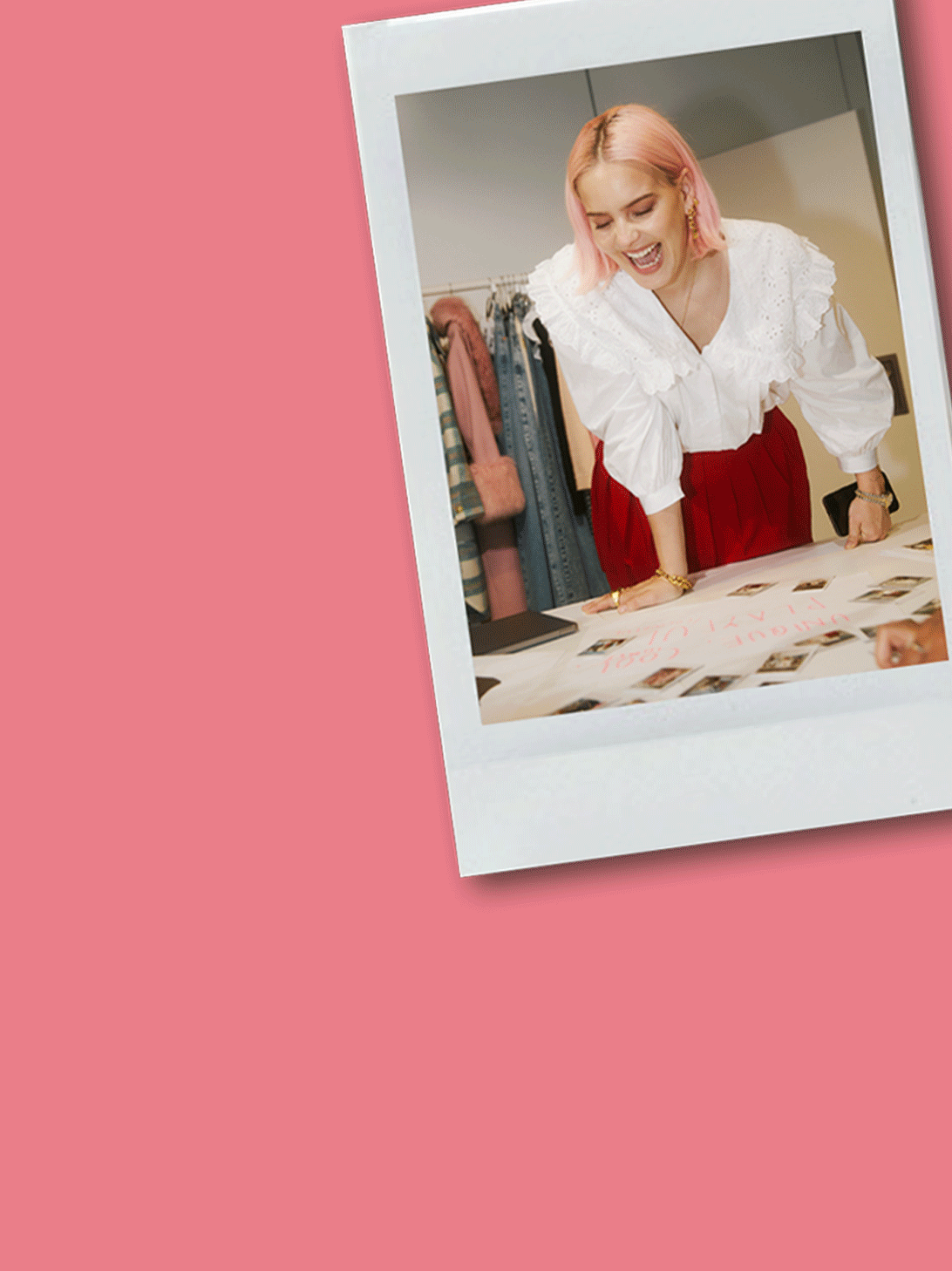 After months of keeping it a secret, we're so excited to finally celebrate the launch of Anne-Marie X New Look. To mark the occasion, we've decided to lift the curtain and take you on a behind the scenes peek into our design studio and show you how the collection came to life.

We've long been crushing on her signature style, so when Anne-Marie arrived for our first meeting fizzing with ideas, we knew this was going to be a match made in fashion heaven. Working hand-in-hand with our design team, the starting point was five words that would form the DNA of the collection: comfy, cool, colourful, playful and unique.

Developed together, her fingerprints are on every piece, from the fabrics used to the buttons, embellishments and even sleeve lengths. And just as she's no slacker on stage, the same is true when it comes to design. After taking the collection home for a mammoth dress-up session and returning armed with sketches and even more ideas that mirrored our own, we knew we were on the same page and ready to create a collection that twinkles and shines just as much as she does ✨.
Her fearless, fun and experimental approach is there for all to see and captured in an authentic collection designed to encourage creativity, expression and confidence. A true reflection of her personality – and yours, each piece lets you showcase your distinct energy and style.

Packed full of lush faux-fur, bold prints and playful silhouettes, get ready for an uplifting collection that brims with colour and collars. It's a little bit comfy, a lot cool… all served with a side of glam.

Available to shop online and in selected stores now, we're obsessed and we think you will be, too 💗.