Skip to content
Skip to navigation
Ways to Wear
1 Set, 3 Ways to Wear
by Hannah Rose, Copywriter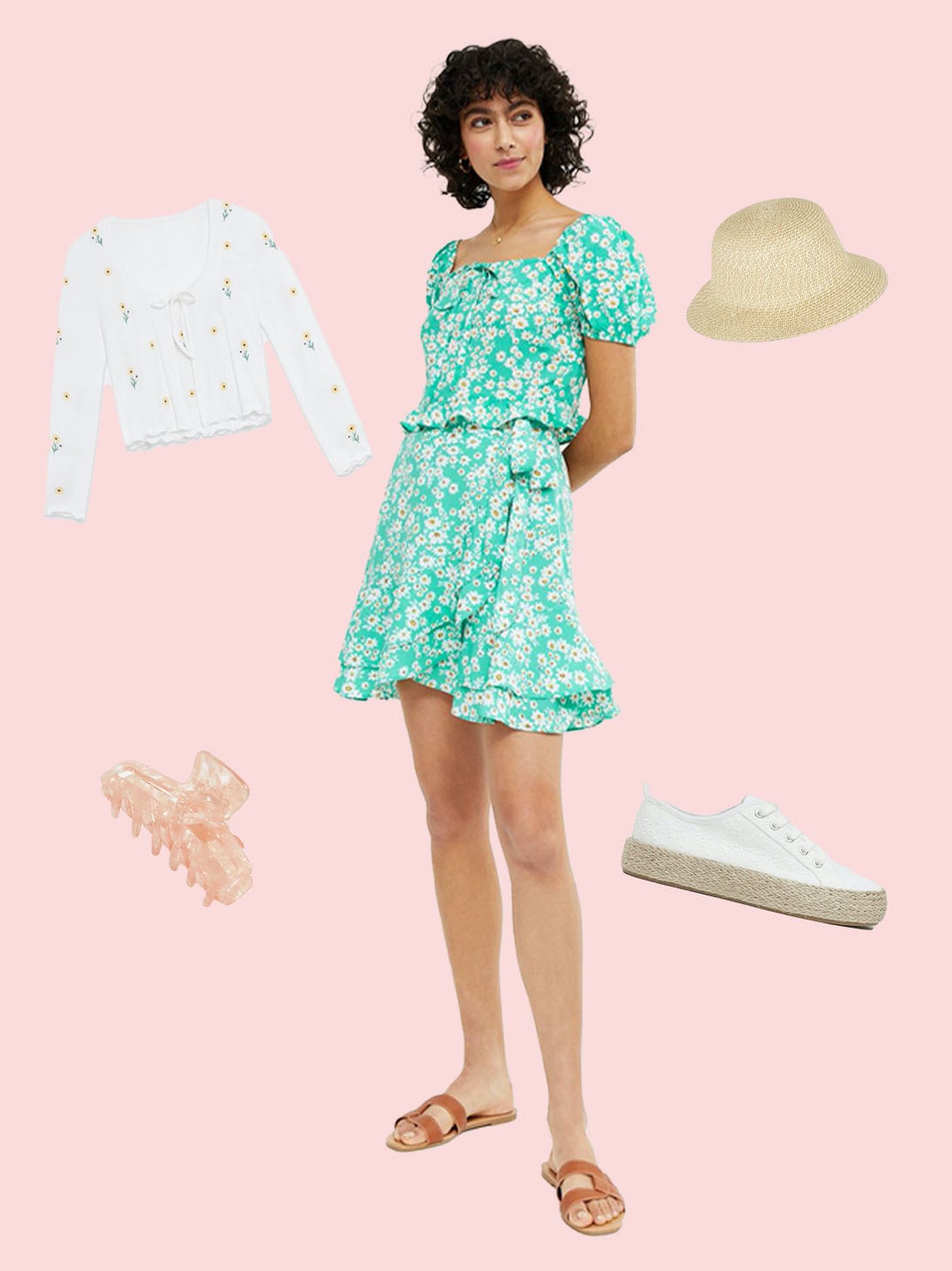 There's nothing like a cute combo to make us feel ready to take on the day. Throw in dreamy daisy prints and eye-catching colours and it gives us those *love heart eyes* ten times over. As well as saving us a whole morning of stress trying to work out how to coordinate our bottom half with our top and vice versa, a matching set also has Insta-perfect written all over it. And we're not going to lie, we love a good 'gram outfit.

But, it's not just about those perfectly put-together sets, it's about their versatility and how you can style them separately too. Whether that's with a fancy cardi and trainers or a pair of straight legs and mules. And that girls, means 3 outfits in 1. What an investment.

So, you've found your match made in fashion heaven and now you need to know how to style it. Well, we've got you covered. From keeping it coordinated to mixing it up, here's three ways to wear one set…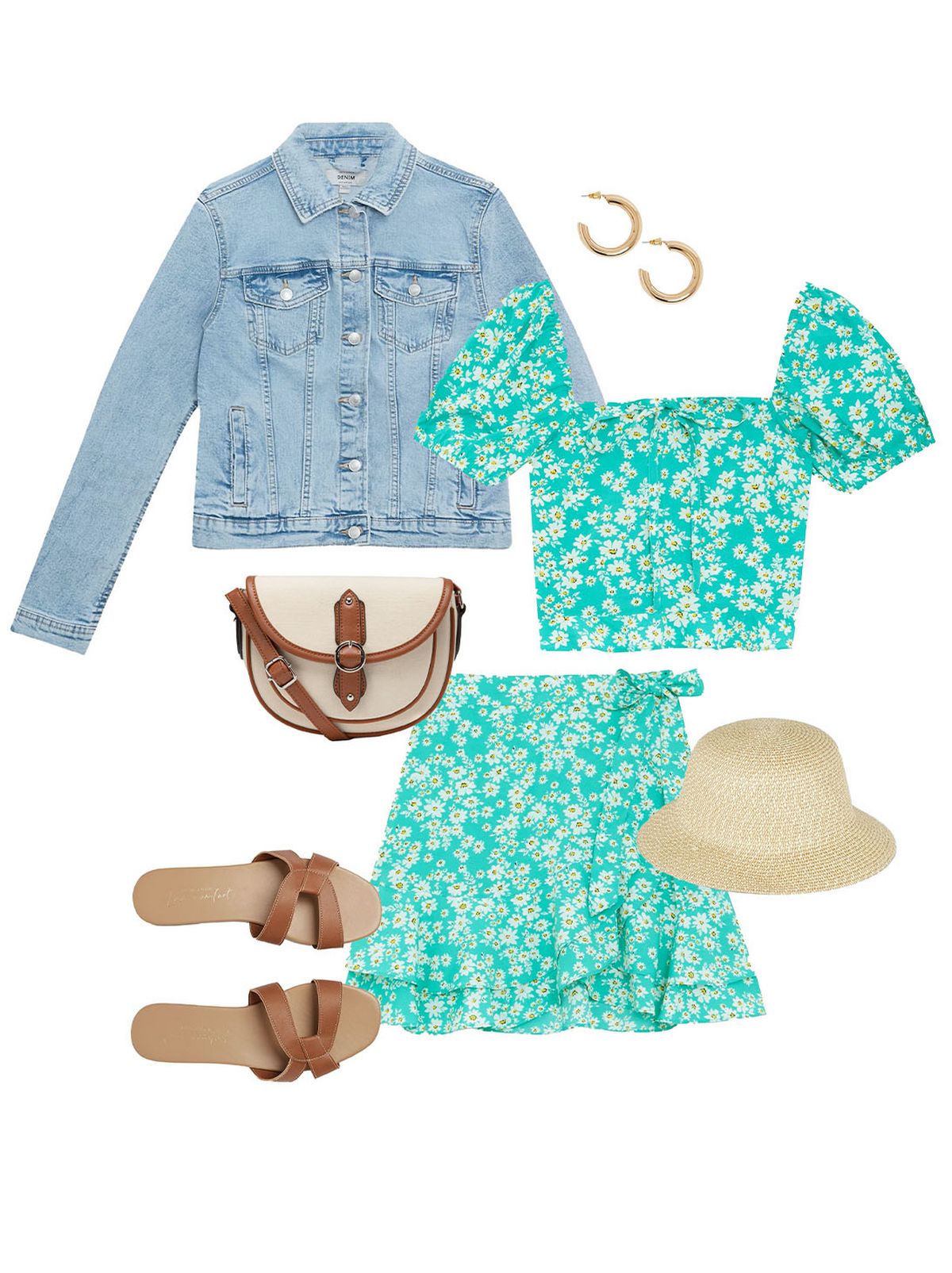 1. The Perfect Pairing
What goes better with green daisy prints than green daisy prints? Exactly. The best part about matching sets is that they require minimal effort – you can just slip into them and head out for the day knowing you look 10/10 amazing. The puff sleeves and ruffle detail complement each other perfectly. Make it effortless with the addition of a denim jacket and flat sandals. As for accessories, go for a bucket hat, gold hoops and a saddle bag to create a look that's as ready for a picnic as you are…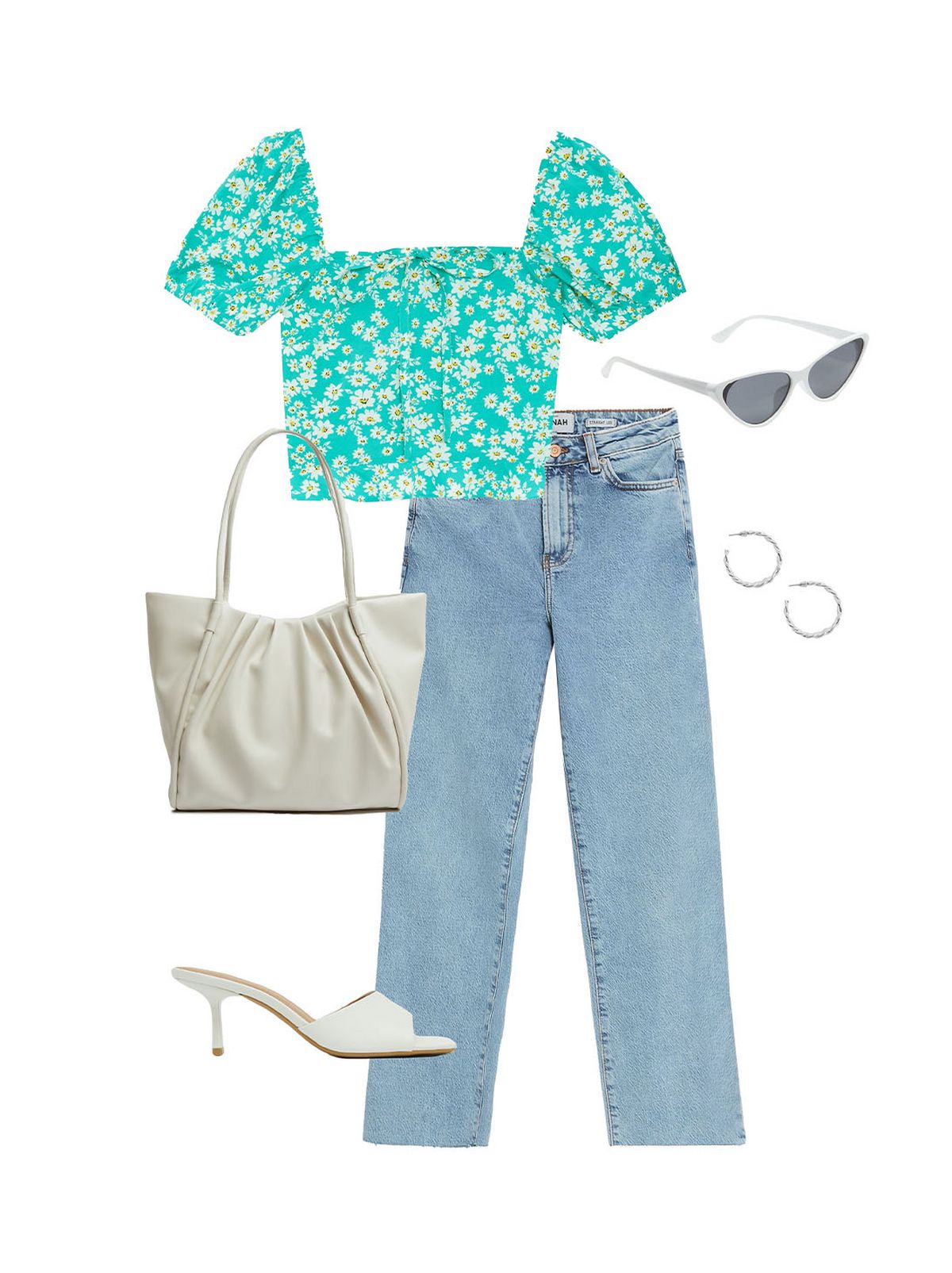 2. Stylishly Separated
Jeans require that 'nice' top to go with them and this pretty number is exactly that. In fact, we'd say it's nicer than nice. Its statement shade, frill detail and cute print not only make it work without its other half but also make it perfect for dressing up your denim with. Leather-look heels, cat-eye sunnies and glam silver earrings give it that wow-factor. So, round up the girls because this outfit is definitely worth making plans for.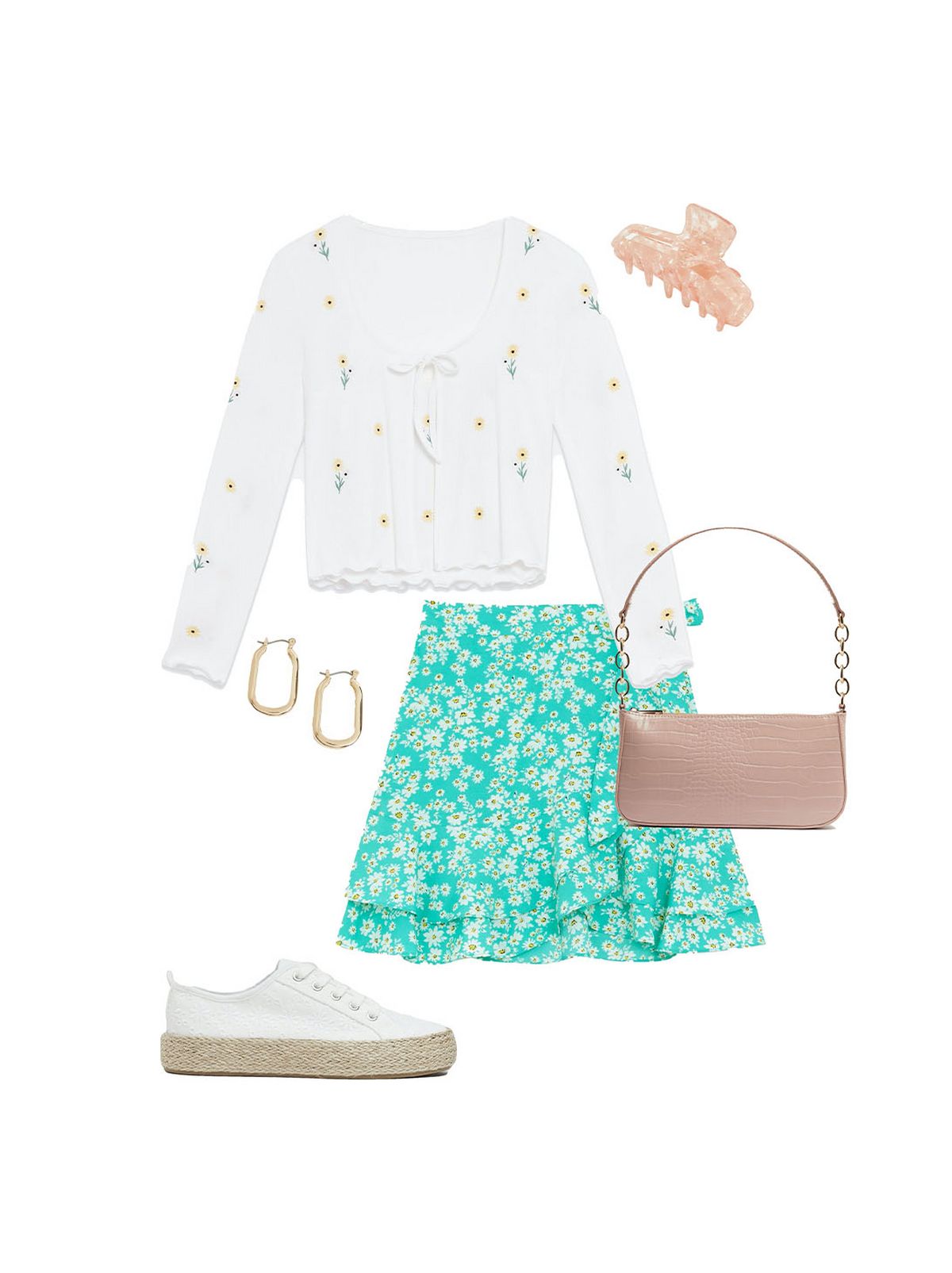 3. A(Part) of Something Cool
Hello brunch outfit. There's no such thing as too many florals so get clashing daisy prints with sunflowers and watch your mood lighten. Make floaty minis even girlier with cute cardis, pink accessories and gold earrings. Then, go in the complete opposite direction and slip on some chunky trainers. The latter, an absolute must for when your rushing to get to your reservation. You wouldn't even know it was missing its matching counterpart, would you?