Skip to content
Skip to navigation
Ways to Wear
4 Ways to Wear Florals This Spring
by Chloe Wilshere, Content Creator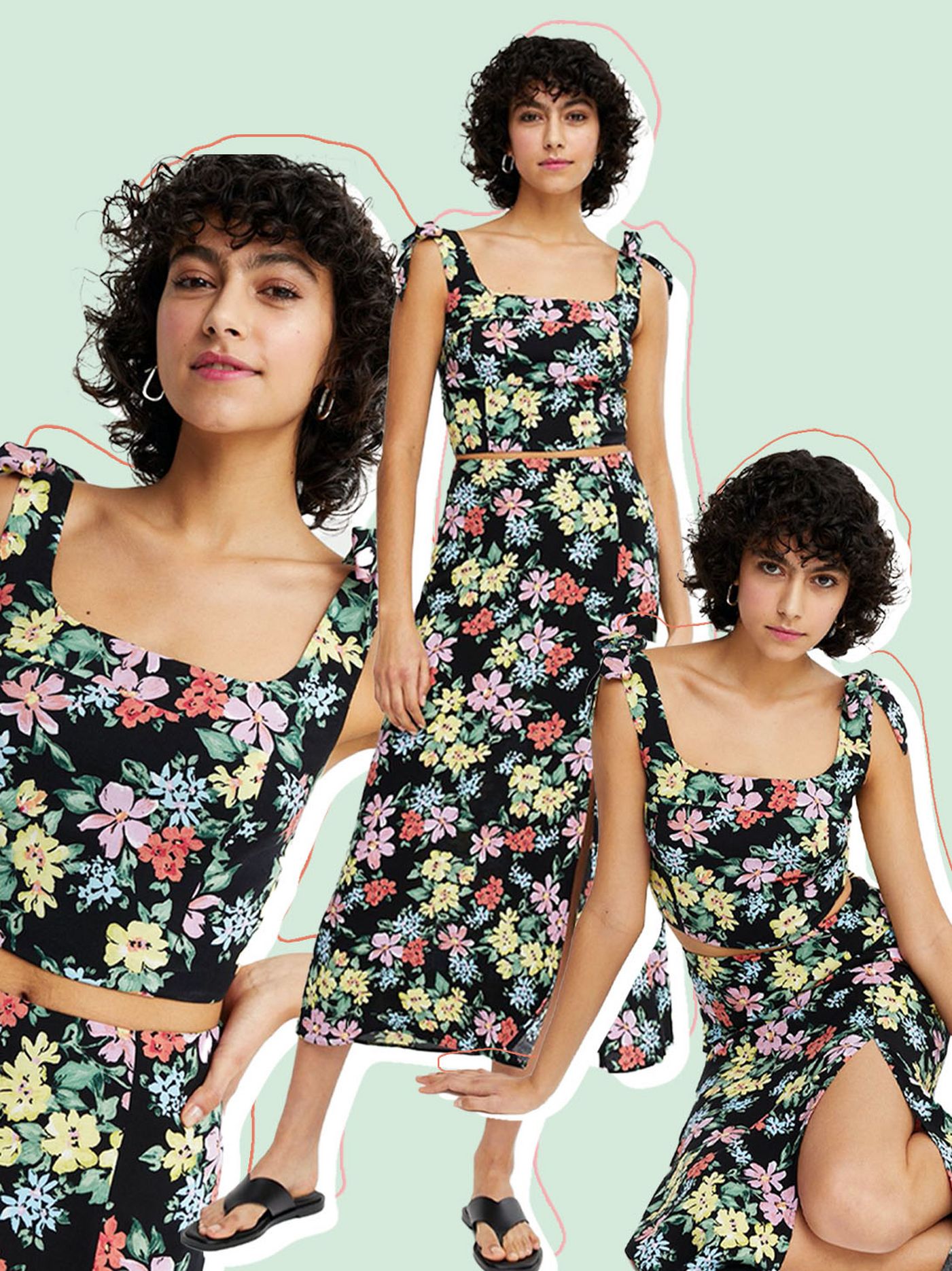 Florals. They're timeless, always on trend and every spring/summer we look forward to updating our wardrobes with bunches of them 💐.

With 'what are you wearing?' texts looming and freedom in sight, florals are always the perfect choice. From picnics in the park to that first drink in a pub garden, staycations, and possibly a long-awaited getaway, florals are the perfect print for every occasion.

So, we've rounded up 4 ways to wear florals this spring that are sure to fit into your post-lockdown plans, no matter how big or small they are.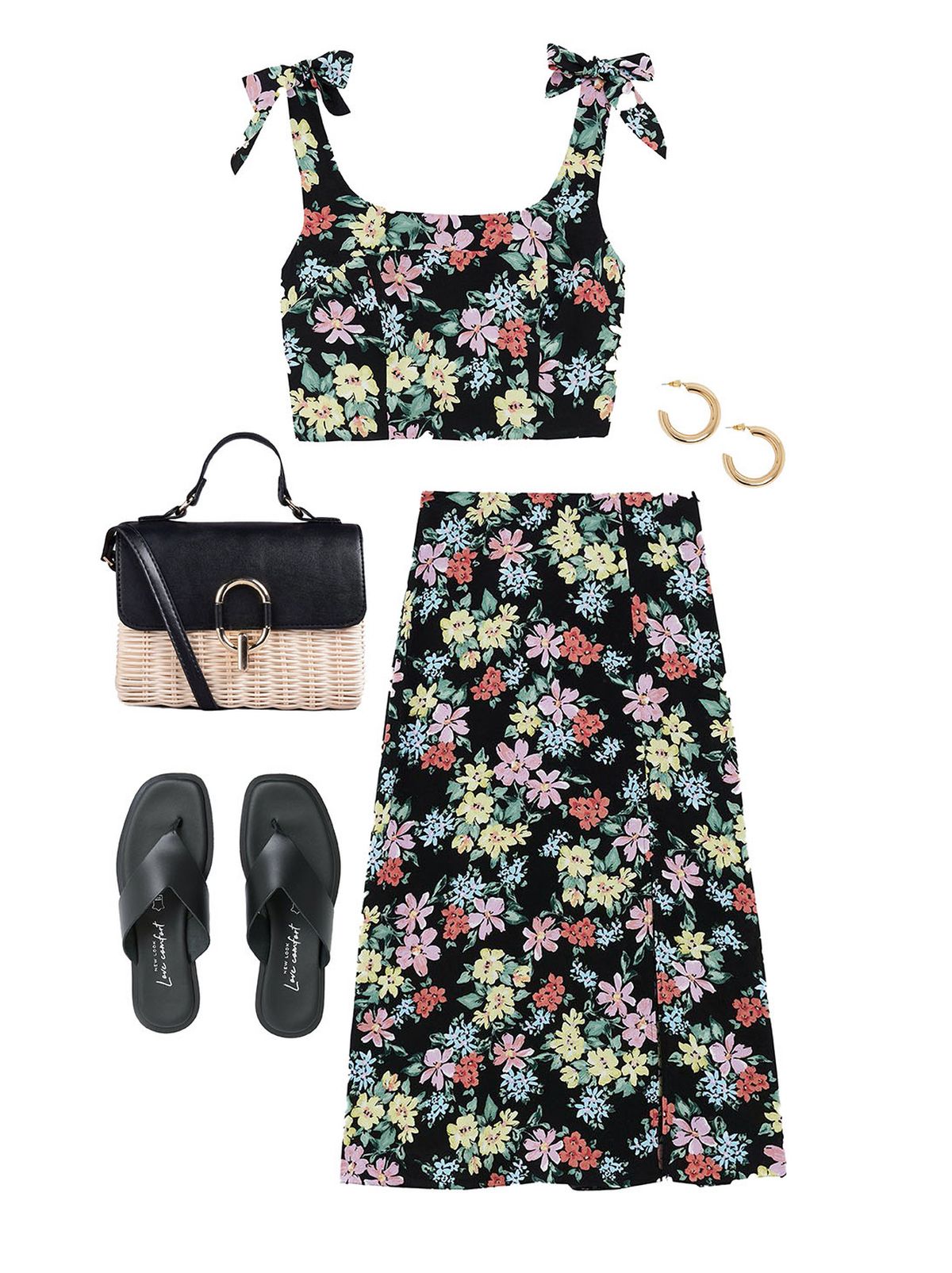 1. Floral Co-ords for Sunny Days Ahead
We might not be able to jet off to warmer climates right now, but this co-ord is one we can't wait to wear on sunny days and bank as our first post-lockdown holiday outfit 🌞.

It's the perfect look for warm spring days, pub gardens and UK staycations 🌳.

Pair this too-good-to-resist co-ord with this season's hottest footwear trend ~flip flops~, some gold chunky earrings and a must-have straw bag.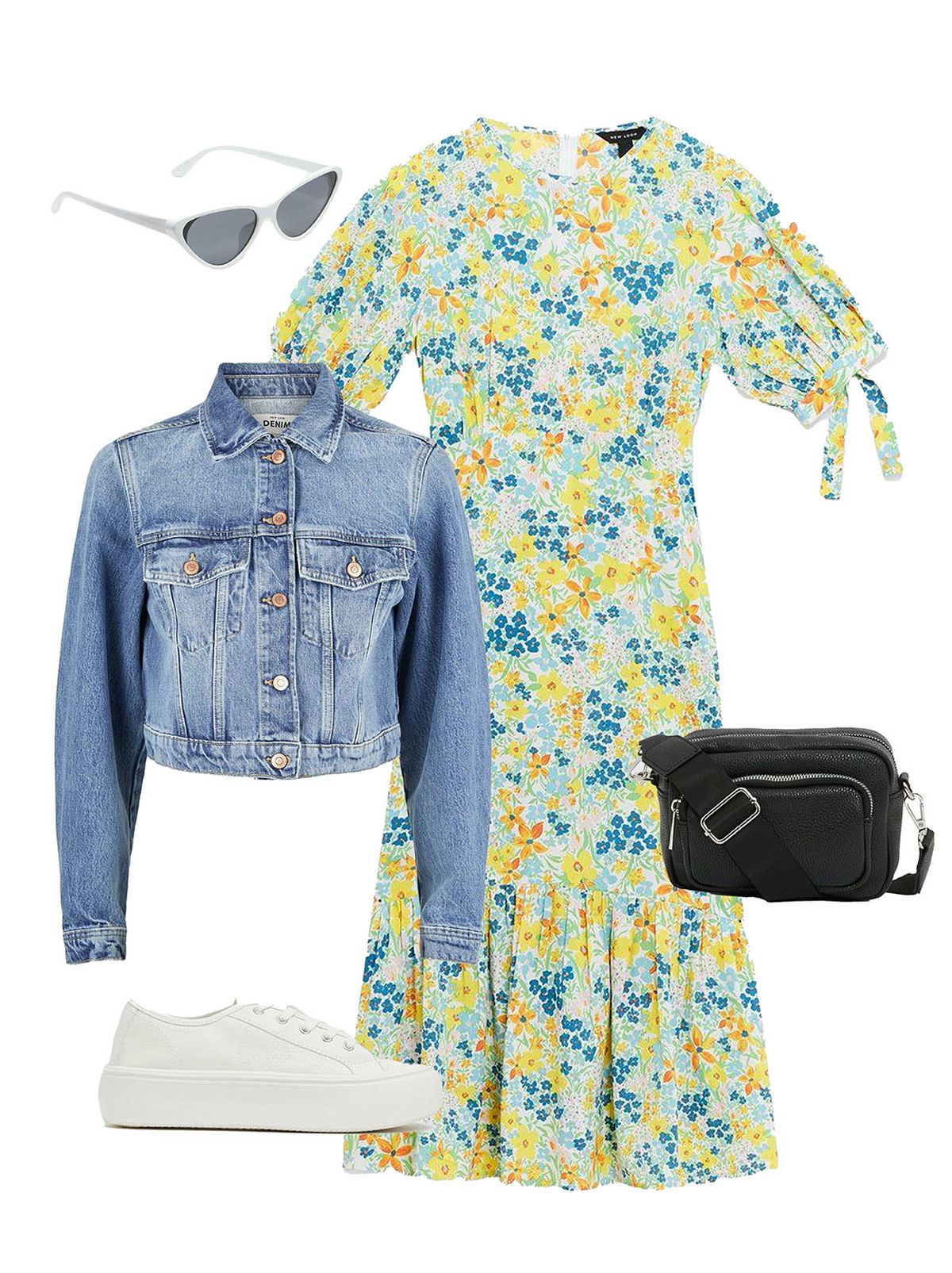 2. A Must-Have Floral Midi Dress
Last year we neglected dresses; obsessed with comfort and loose-fitting waistbands, our dresses, unfortunately, didn't stand a chance. But this year, things are going to be very different. As soon as bare-leg weather is upon us, dresses are one of the main things we want to chuck on for our post-lockdown plans.

This dreamy mood-lifting floral dress is a must-have in your spring wardrobe. Perfect for walks and picnics in the park, or you can wear it now layered up with a denim jacket and some chunky trainers.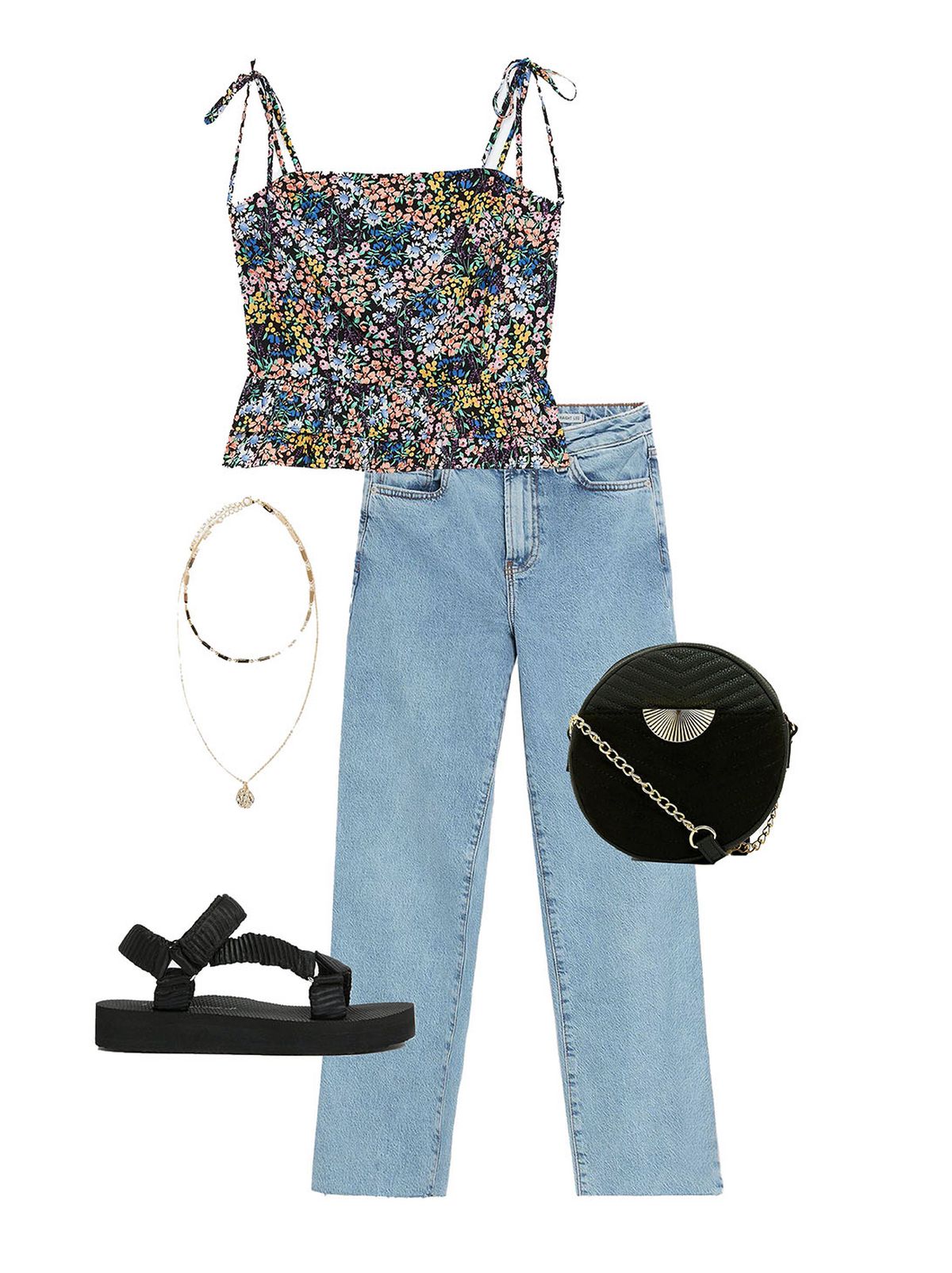 3. Jeans and a Cute Floral Top
Looking for the perfect pub garden outfit for April 12th? Then we've got you covered with this irresistible floral cami top. Perfect for spring weather paired with our must-have straight-leg Hannah jeans, and all-over-Instagram ruched strap sandals. It's also perfect for the summer months once you swap the jeans for some denim shorts.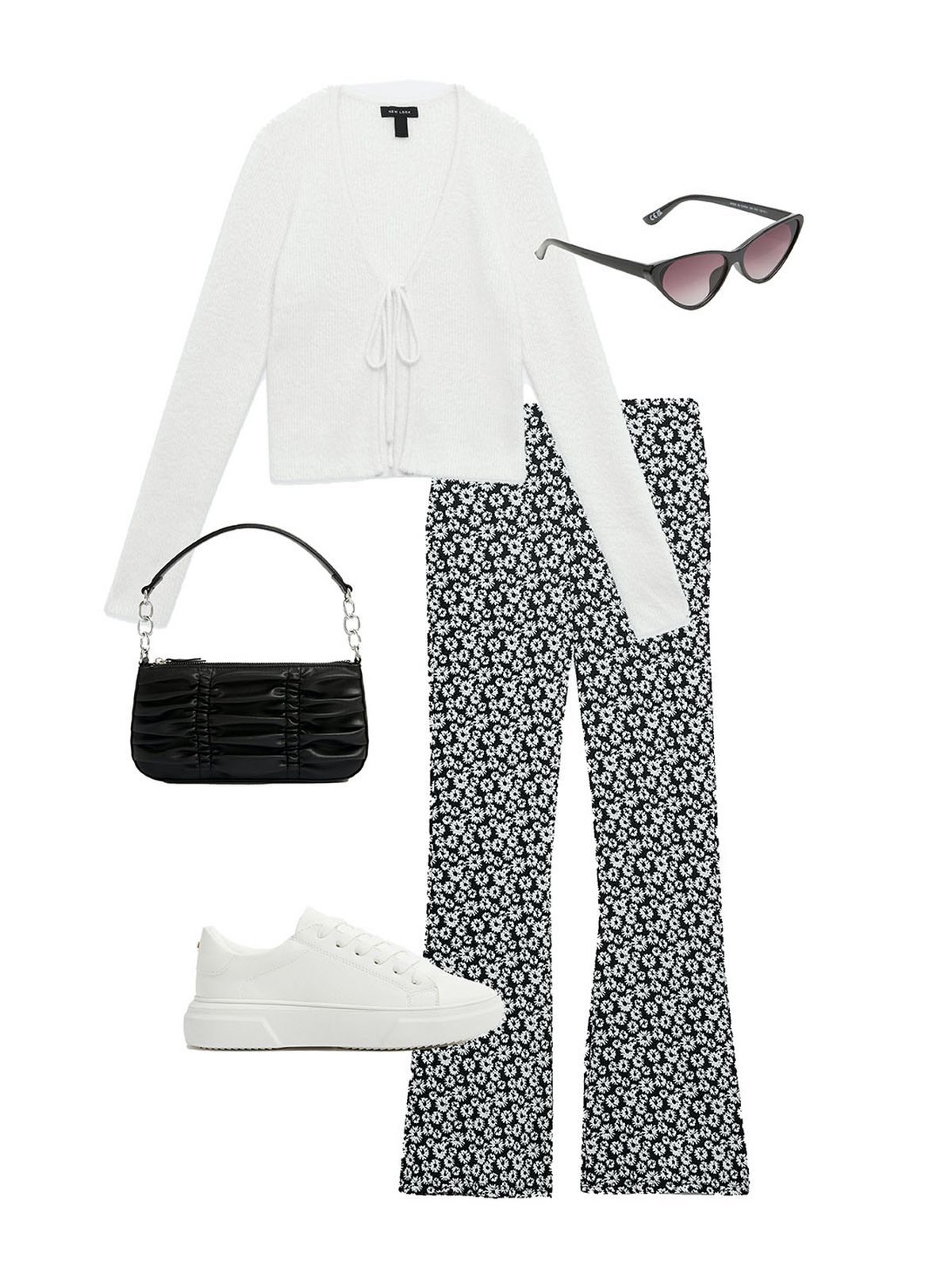 4. 90s-Inspired Floral Flares
If you're still all about comfort but want to start getting some fashion statements back into your wardrobe, then look no further than these 90s-inspired floral flared trousers. Comfortable, cute and on-trend all in one, hard to resist right? Pair them back with a 90s fluffy tie-front cardigan, some chunky trainers, and a ruched shoulder bag for the perfect floral 90s-nostalgic look 💿.