Skip to content
Skip to navigation
Ways to Wear
Recreate These Iconic Rom-Com Looks
by Millie Richardson, Copywriter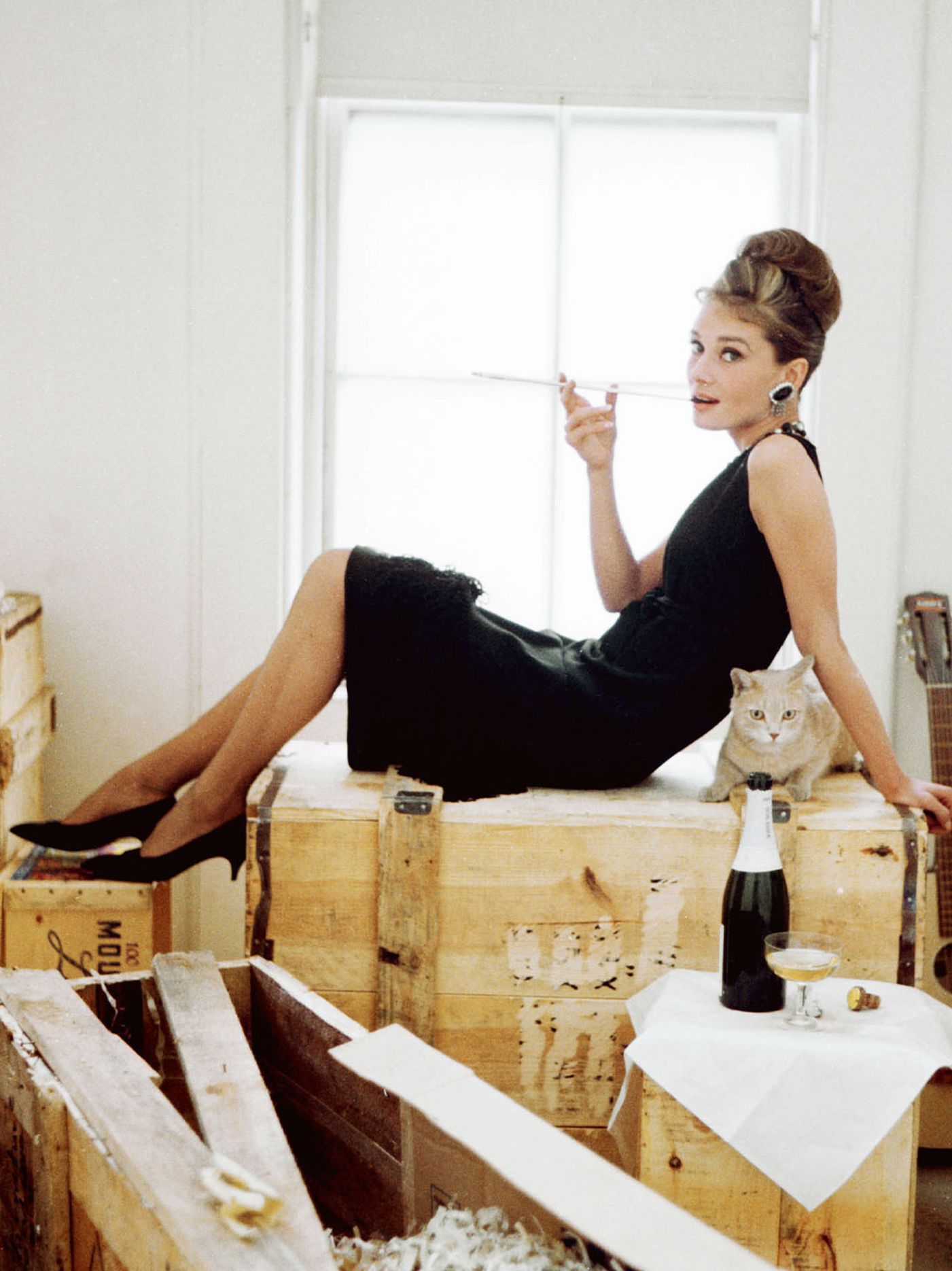 Valentine's Day is coming up and, naturally, we've been hitting the rom-coms hard. But whilst we're all here for the slow burns, kisses in the rain and young Hugh Grant, our favourite part about the genre just has to be the leading ladies' looks. Call us fashion obsessed, but when we're talking 90s Julia Roberts, who can blame us?

So, whether you're after date night outfit inspiration, or you're simply in need of some motivation to change out of your loungewear, here's some of our favourite rom-com looks and ways to recreate them…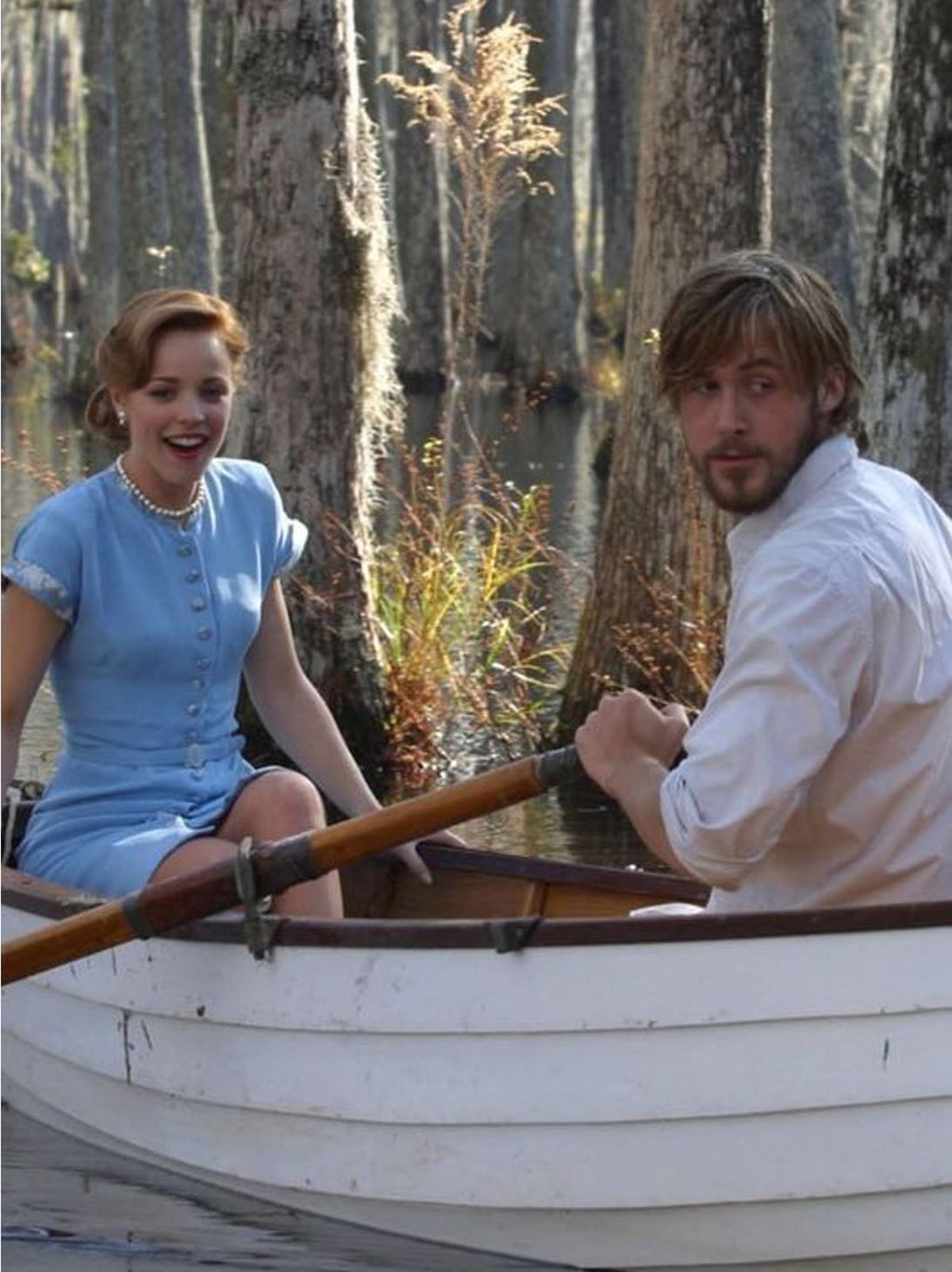 1. Allie Hamilton's prairie girl look from The Notebook
The rare moments we're not weeping our way through The Notebook, we're swooning over Allie Hamilton's (Rachel McAdams) 1940s looks. Our favourite, however, has to be this prairie girl ensemble she wears for a romantic boat ride.

Ever since the 2019 Little Women hype, prairie dresses have been all the rage and we're really not complaining - particularly as they make for the perfect picnic-in-the-park attire. Channel Allie and style yours with diamanté earrings and a statement red lip for your next date.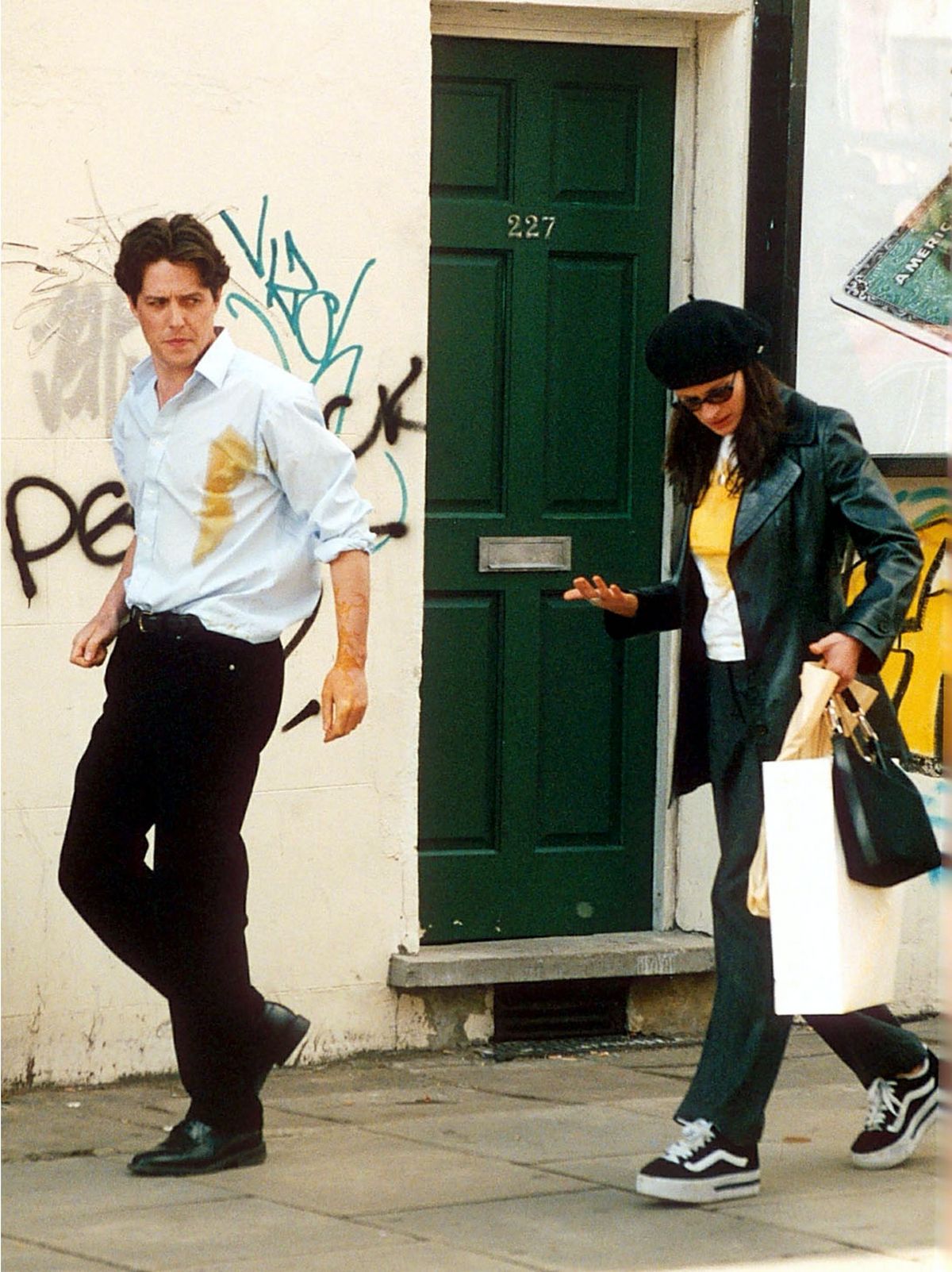 2. Anna Scott's cool-girl combo from Notting Hill
If you're loving the 90s fashion revival that's happening right now, chances are you already have this Anna Scott (Julia Roberts) look saved to your mental 'outfit inspo' folder. The Notting Hill character's tiny cat-eye sunnies, leather-look blazer, platform trainers and beret, makes for a cool-girl combo that we can never see ourselves tiring of.

Not to mention, we just love the fact that this look works for pretty much every occasion – a date, pizza run, park stroll, you name it. Maybe swap out the stained white tee, though…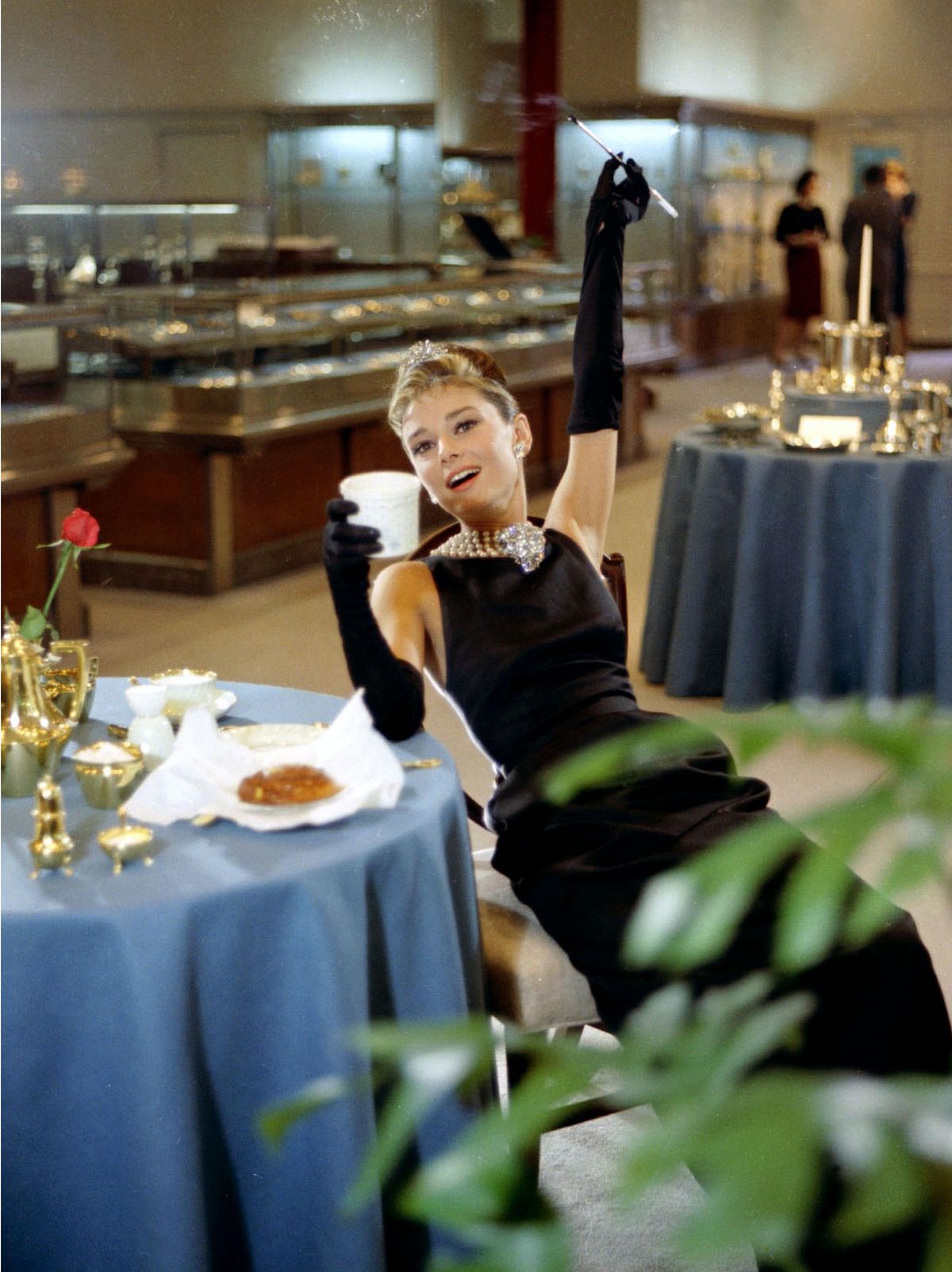 3. Holly Golightly's LBD from Breakfast at Tiffany's
A little black dress is always a good idea, and nobody knows this better than star of Breakfast at Tiffany's and owner of the world's most famous LBD, Holly Golightly (Audrey Hepburn). True to her eccentric personality, Holly styles the iconic satin piece with statement pearls, long gloves and a tiny tiara.

For your next girls' night, take cue from Holly and elevate a black midi dress with strappy heels and a necklace. Bonus points if you score a croissant to stand outside a jewellery shop with beforehand…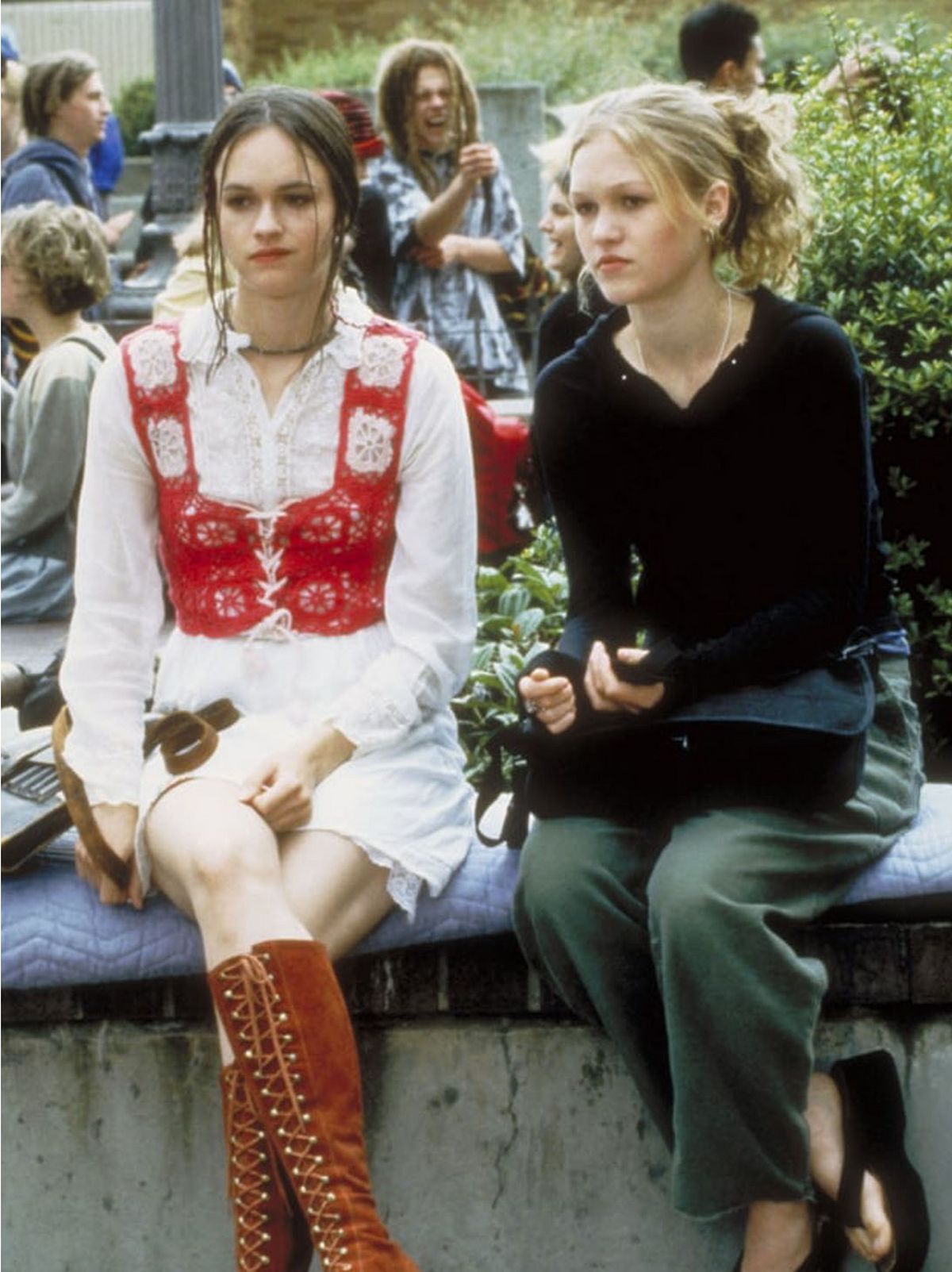 4. Kat Stratford's 90s grunge from 10 Things I Hate About You
No list of rom-coms is complete without a mention of 10 Things I Hate About You, AKA the modern-day Shakespeare tale that left everyone with a gigantic crush on Heath Ledger.

But these days, we're not sure if we're more jealous of Kat Stratford's boyfriend or her cool 90s-grunge wardrobe. Exhibit A: this cargo jean, black hoodie and flatform flip flops ensemble. Throw her signature shoulder bag into the mix and you'll be ready to take the world by storm.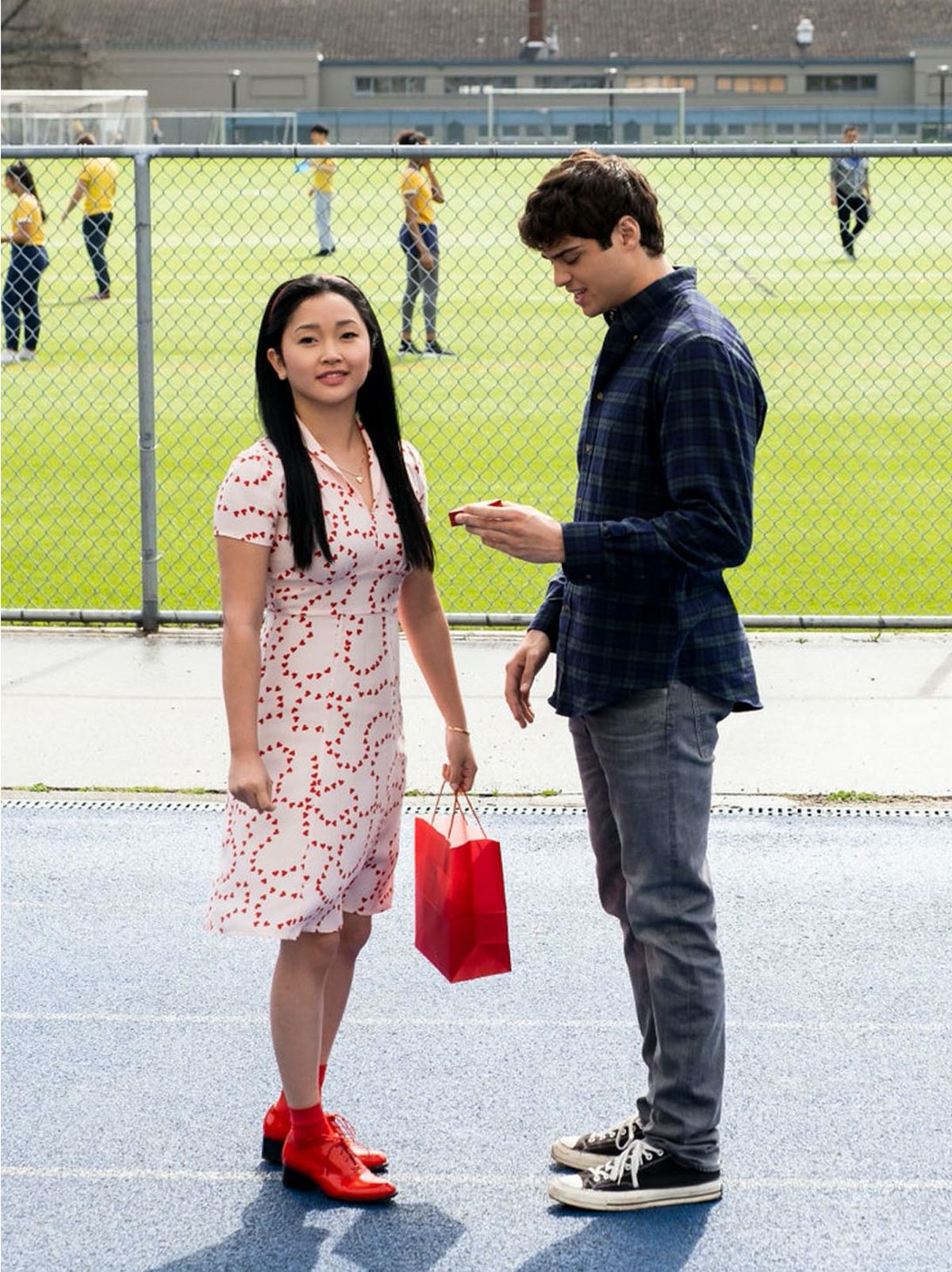 5. Lara Jean's Valentine's outfit from To All the Boys I've Loved Before
Another trend we have been obsessing over lately is preppy dressing (think pleated skirts, prints and pops of colour). So, it comes as no surprise that we're head over heels for this Valentine's Day look Lara Jean wears in teen flick To All the Boys I've Loved Before: P.S I Still Love You.

To create the outfit, Lara styles a heart-print frock with matching ankle boots and a heart pendant necklace. Planning to copy this look on February 14th? We suggest adding a cute red cross-body bag to accentuate the dress print.