Skip to content
Skip to navigation
Who's Wearing What
15 Ways Celebrities Are Wearing Ruffles and Frills
by Chloe Wilshere, Content Creator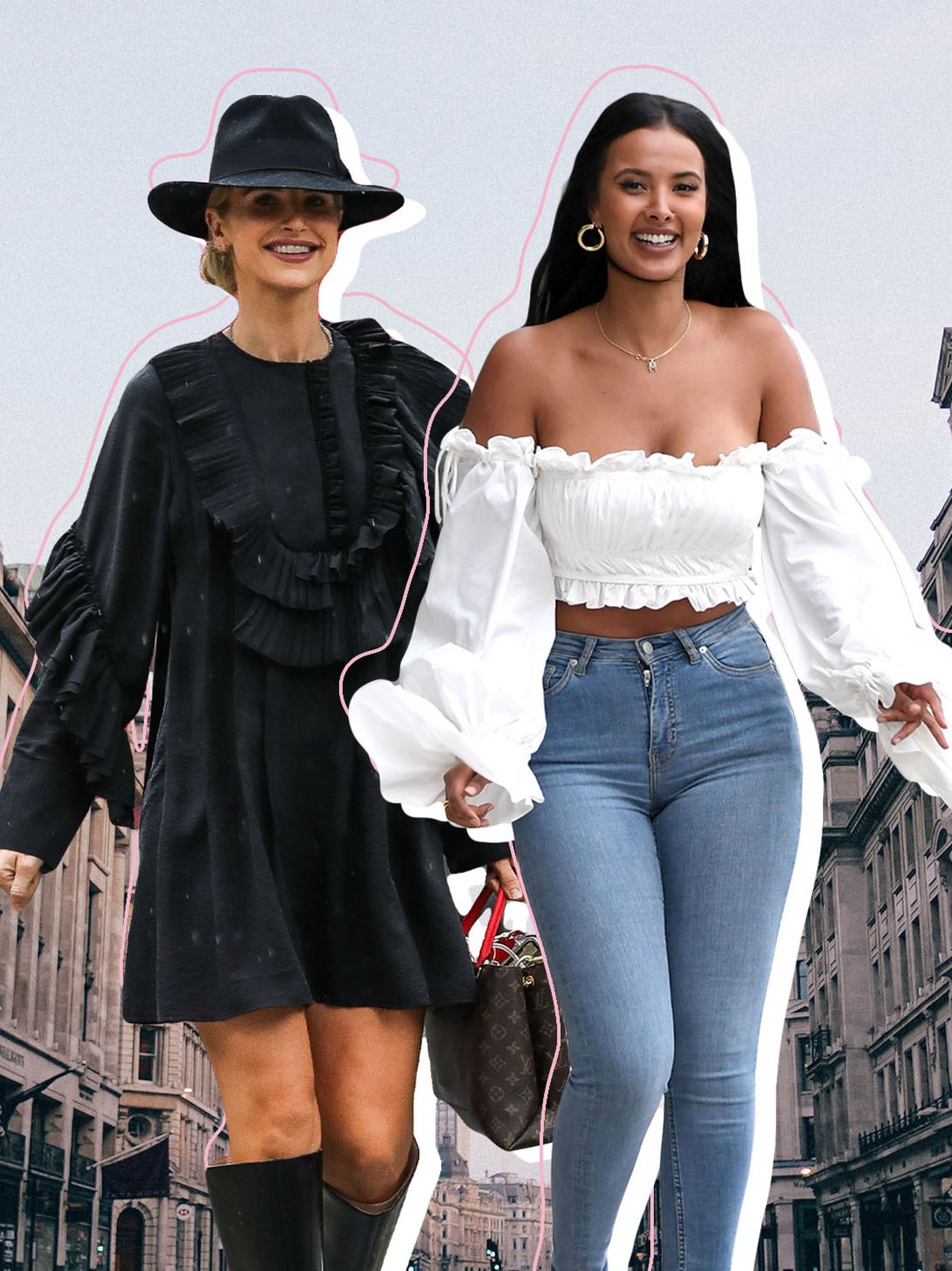 If you're a frill seeker, then you're sure to love this trend as it's about to take over everyone's wardrobes.

Ruffles and frills have been seen everywhere recently and it comes as no surprise that we've got Bridgerton to thank for that. The most-watched series on Netflix of all time has certainly made its mark in our hearts and wardrobes. The show took inspiration from the Victorian era, which is when ruffles and frills came into their own. During this time, fashion was a way of expressing one's class in a hierarchal society; the more opulent and intricate your outfits were, the more money you appeared to have. So, with that, ruffle and frill details took over - and we couldn't be happier about the fact that they're back again today.

If you're wondering how you can add frills and ruffles to your wardrobe in the modern day, then you're in luck as we've rounded up 15 ways celebrities are wearing them now to help inspire you.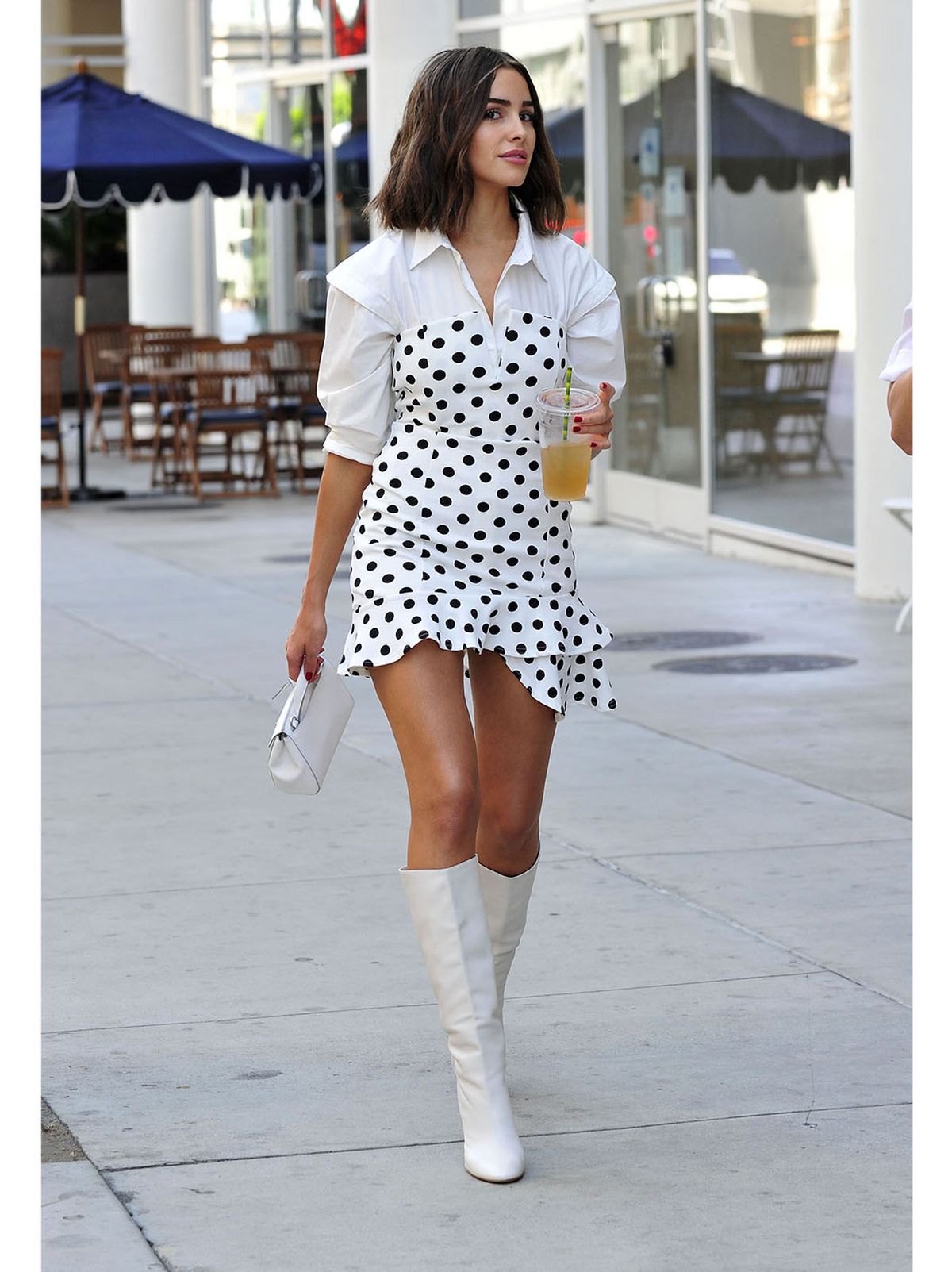 1. Olivia Culpo
Quite simply we couldn't be more obsessed with Olivia Culpo's frilled polka dot mini dress. Layered up with a puff sleeve shirt and some knee-high boots, we're going to be all over this look come summer.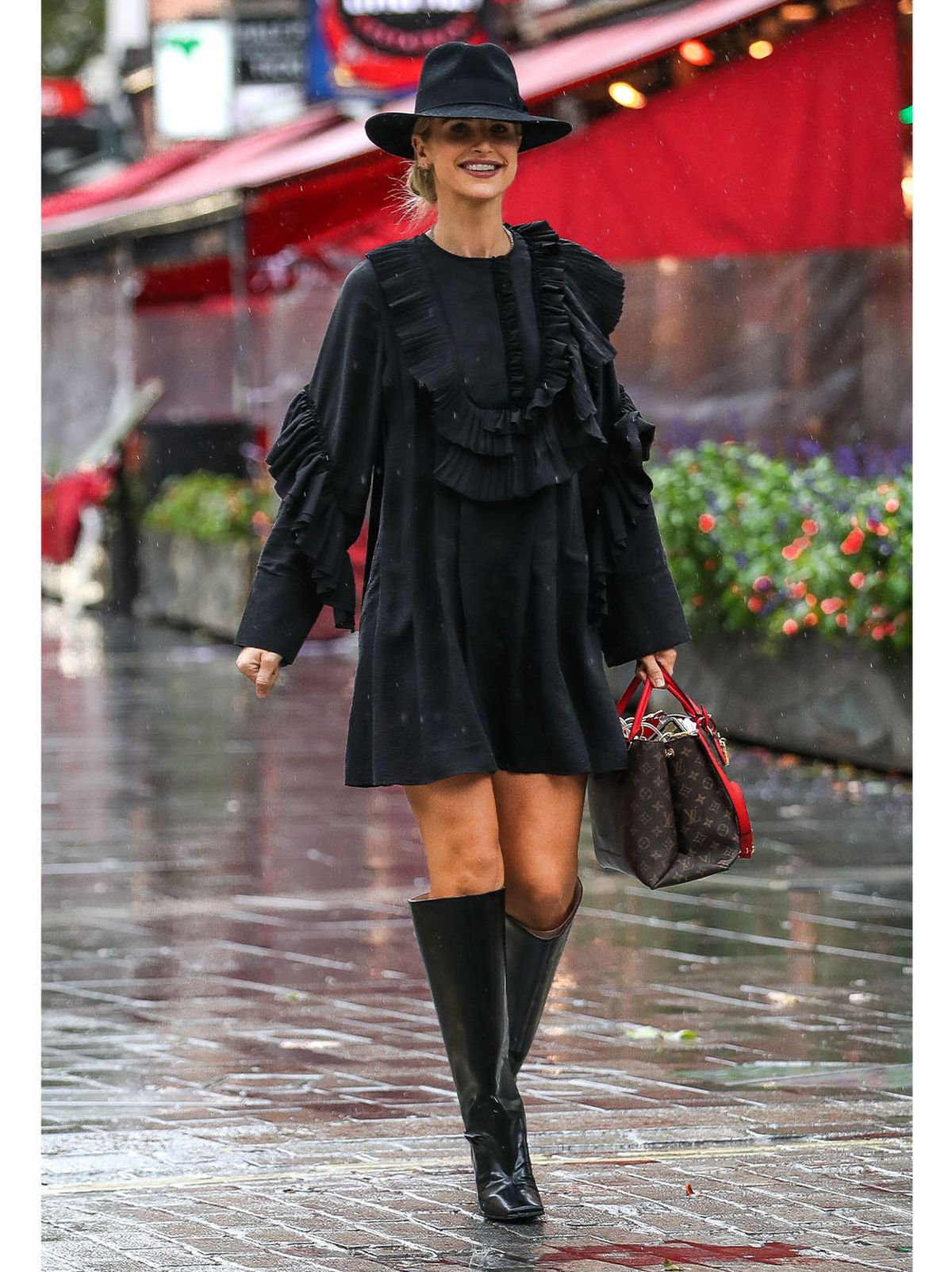 2. Vogue Williams
If you're after a super modern way to wear ruffles, then this is the look for you. Vogue Williams gives her black ruffled smock dress a Western edge with knee high boots and a fedora hat that we desperately need.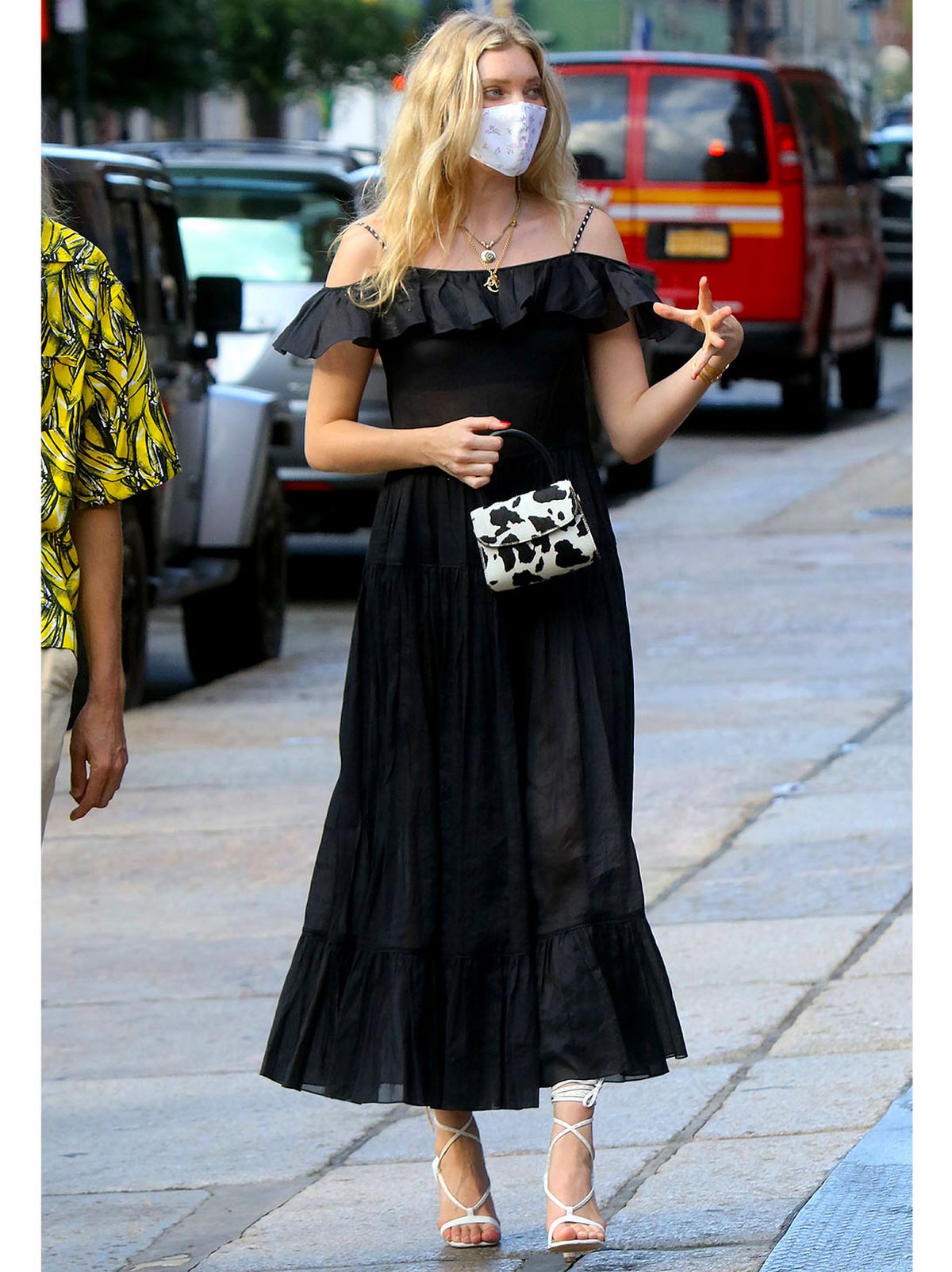 3. Elsa Hosk
The Victorian era but updated for the modern-day 😍. Elsa Hosk has nailed this black frill ruffle dress look and, when we can finally get dressed up again to go out, we'll definitely be recreating this.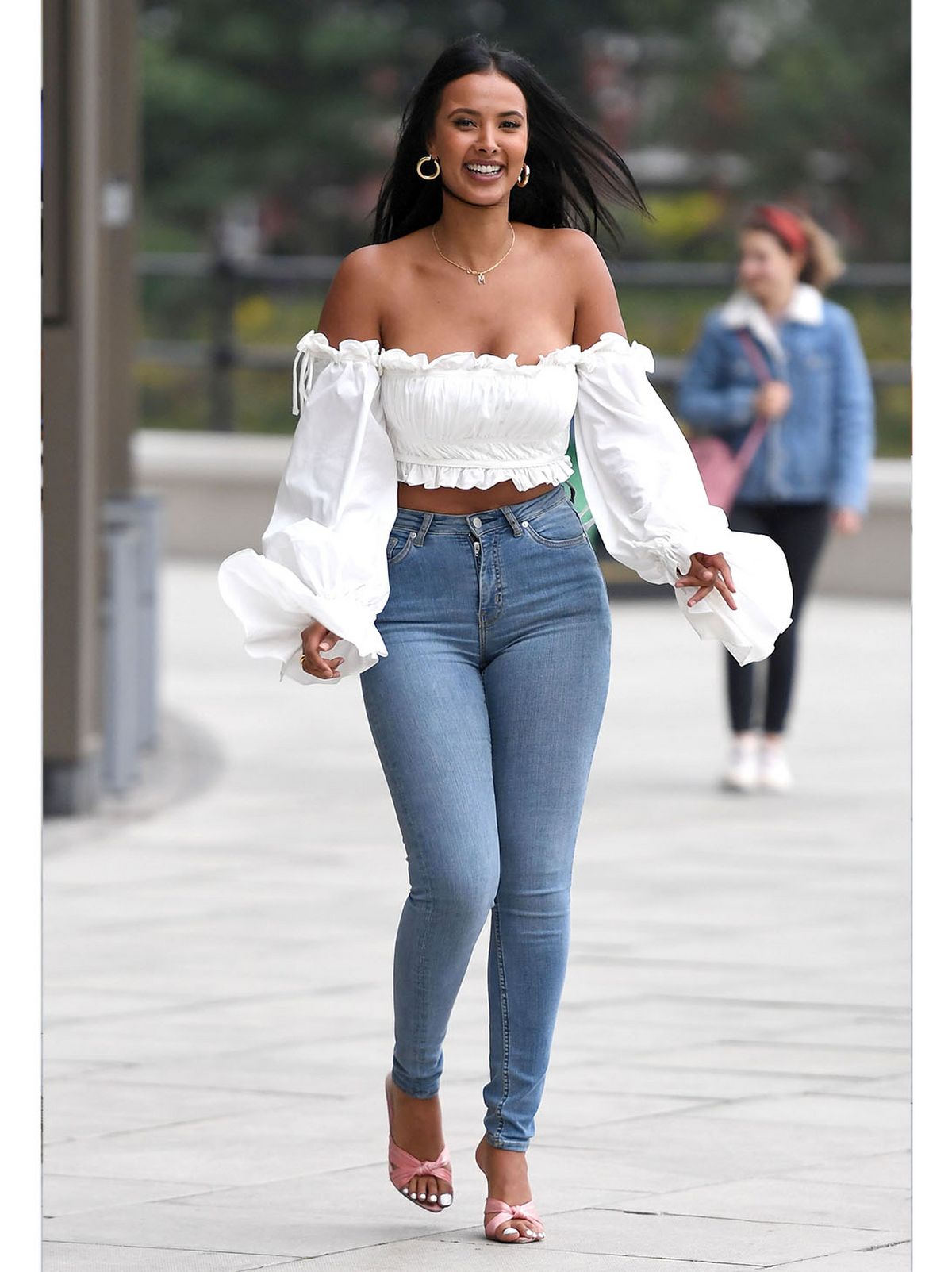 4. Maya Jama
Give jeans and a nice top a fancy update by taking inspiration from Maya Jama by pairing your trusted skinny jeans with a ruffled bardot top. Girls' night, we're ready for you.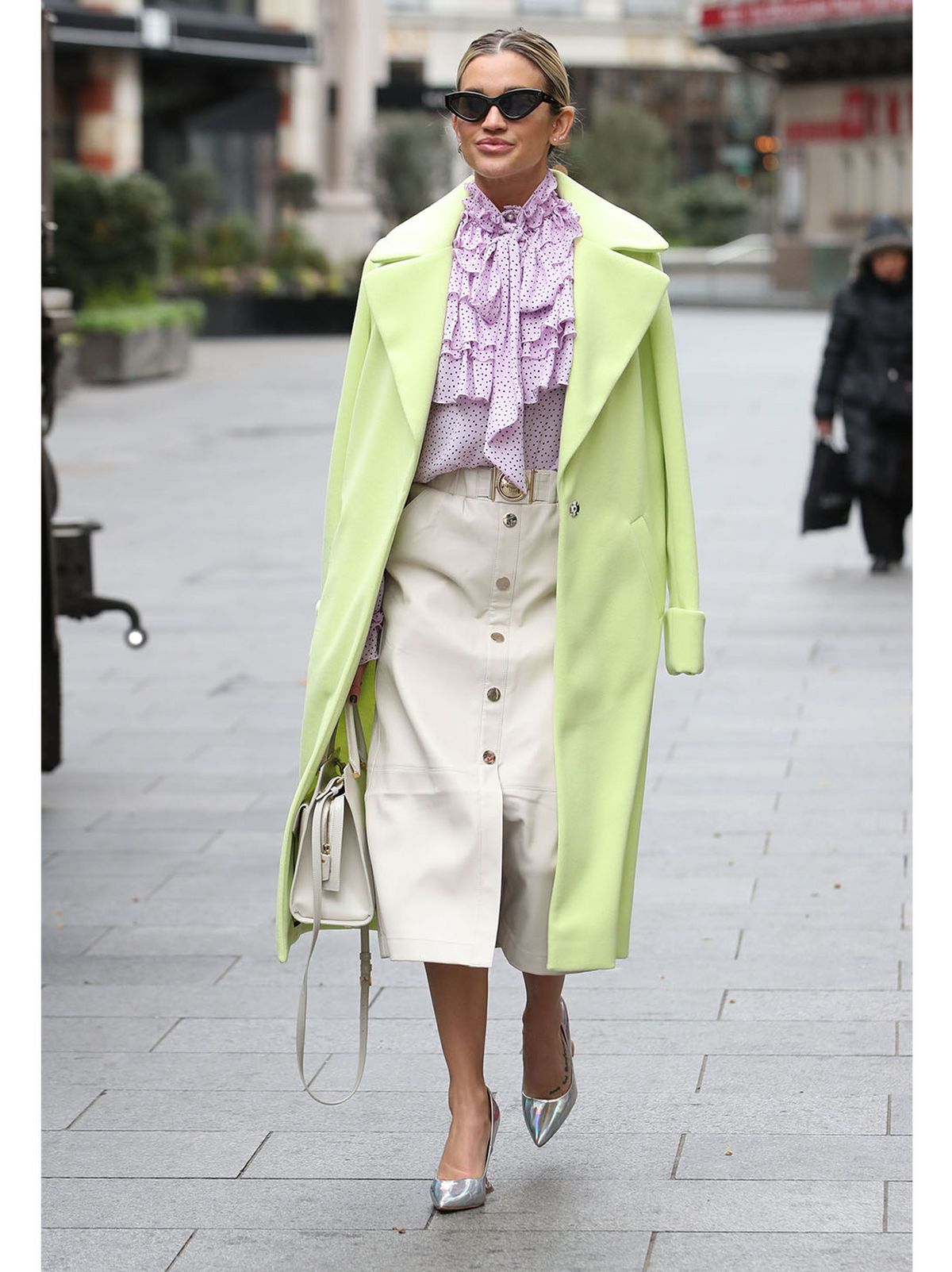 5. Ashley Roberts
It's been a while since we've had to dress for the office. If you need some inspiration for your back-to-work style, look no further than Ashley Roberts' lilac frill blouse, midi skirt and trench coat combo – it's safe to say we're obsessed with it ✨.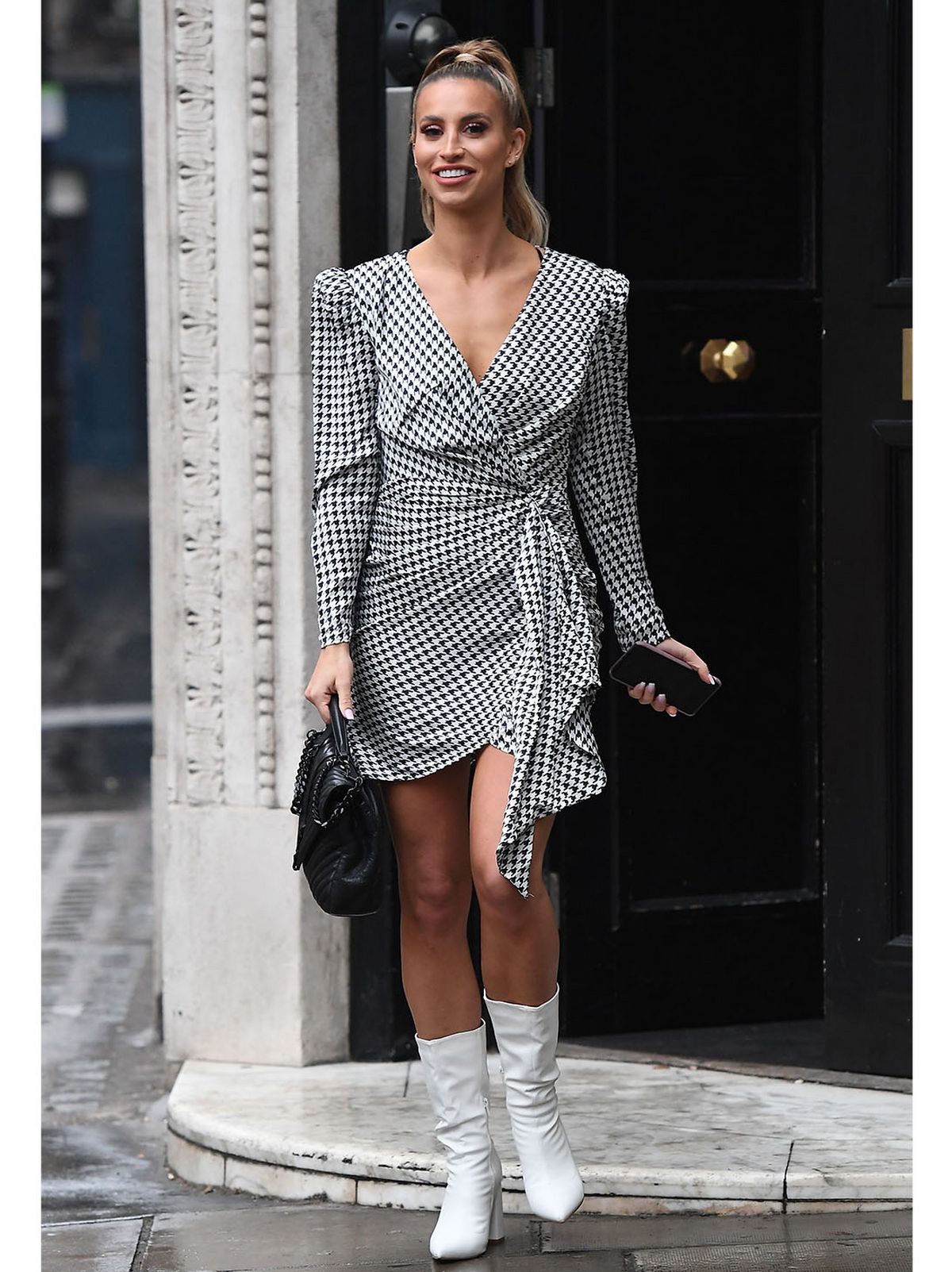 6. Ferne McCann
Brunch with the girls is long overdue. And if you're already eyeing up outfits to wear out on your next brunch then you'll want to take inspiration from Ferne McCann in this frilled dogtooth mini dress and white heeled boots.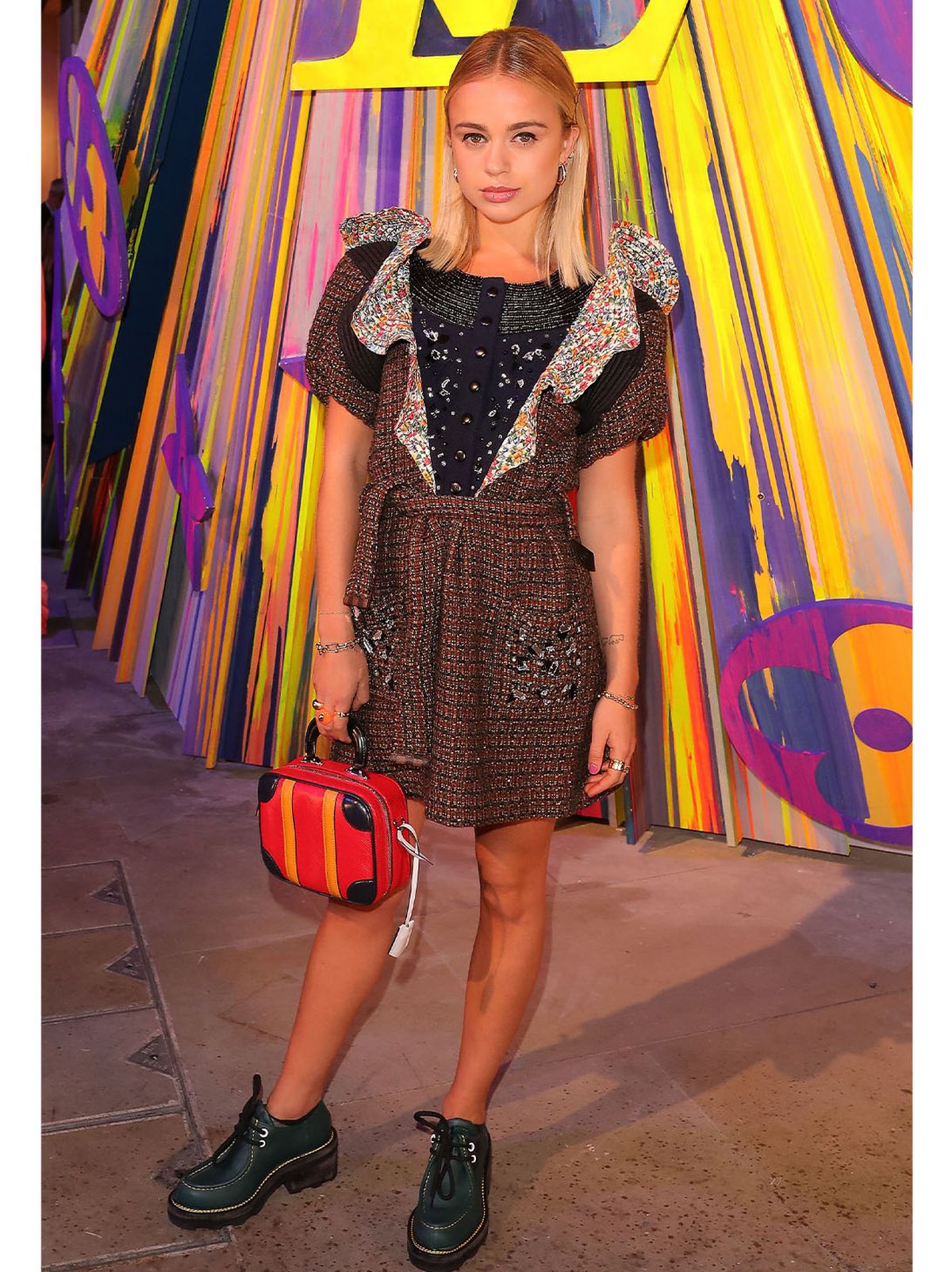 7. Lady Amelia Windsor
If you're after an easy, everyday way to wear ruffles and frills, look no further than real life princess Lady Amelia Windsor. Her frill mini dress and loafers look is one we can't wait to wear.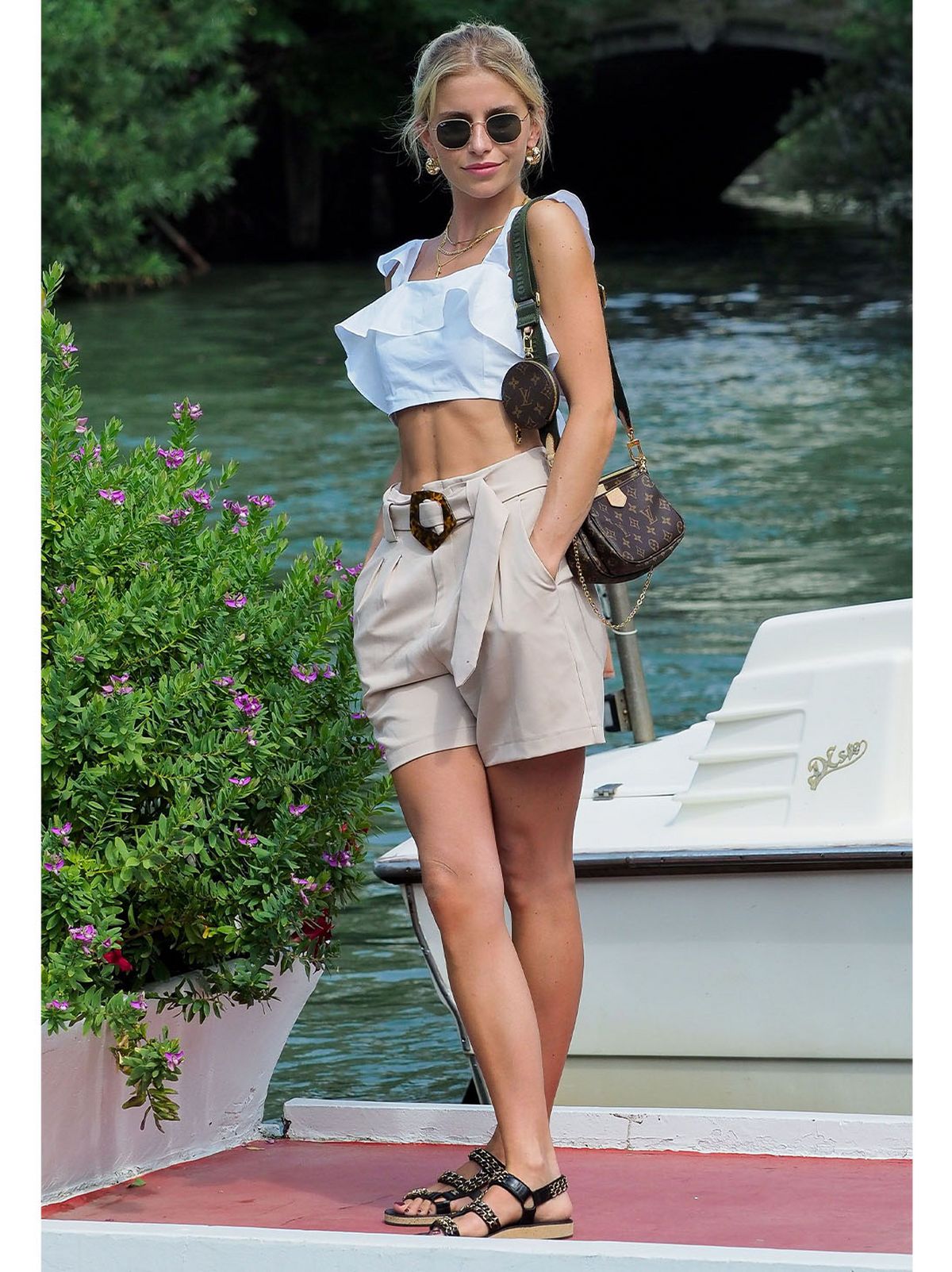 8. Caroline Daur
In this look by Caroline Daur, simplicity is key. She pairs a ruffled crop top with Bermuda shorts and flat sandals. An outfit we can't wait to wear for picnics in the summer.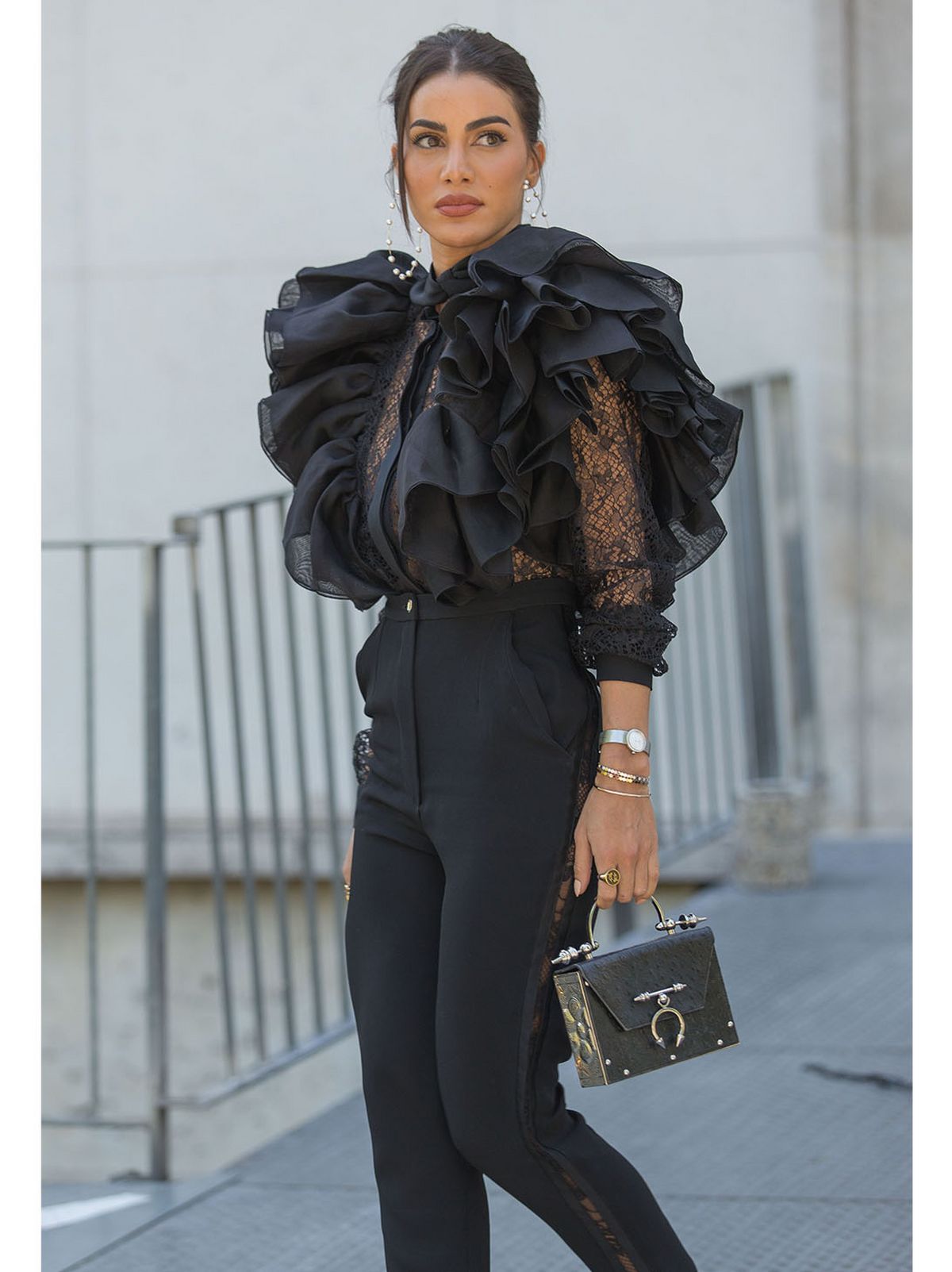 9. Olivia Culpo
We love nothing more than a bit of drama. And Olivia Culpo has us living for this dramatic black ruffled blouse – where can we get one, please? 😍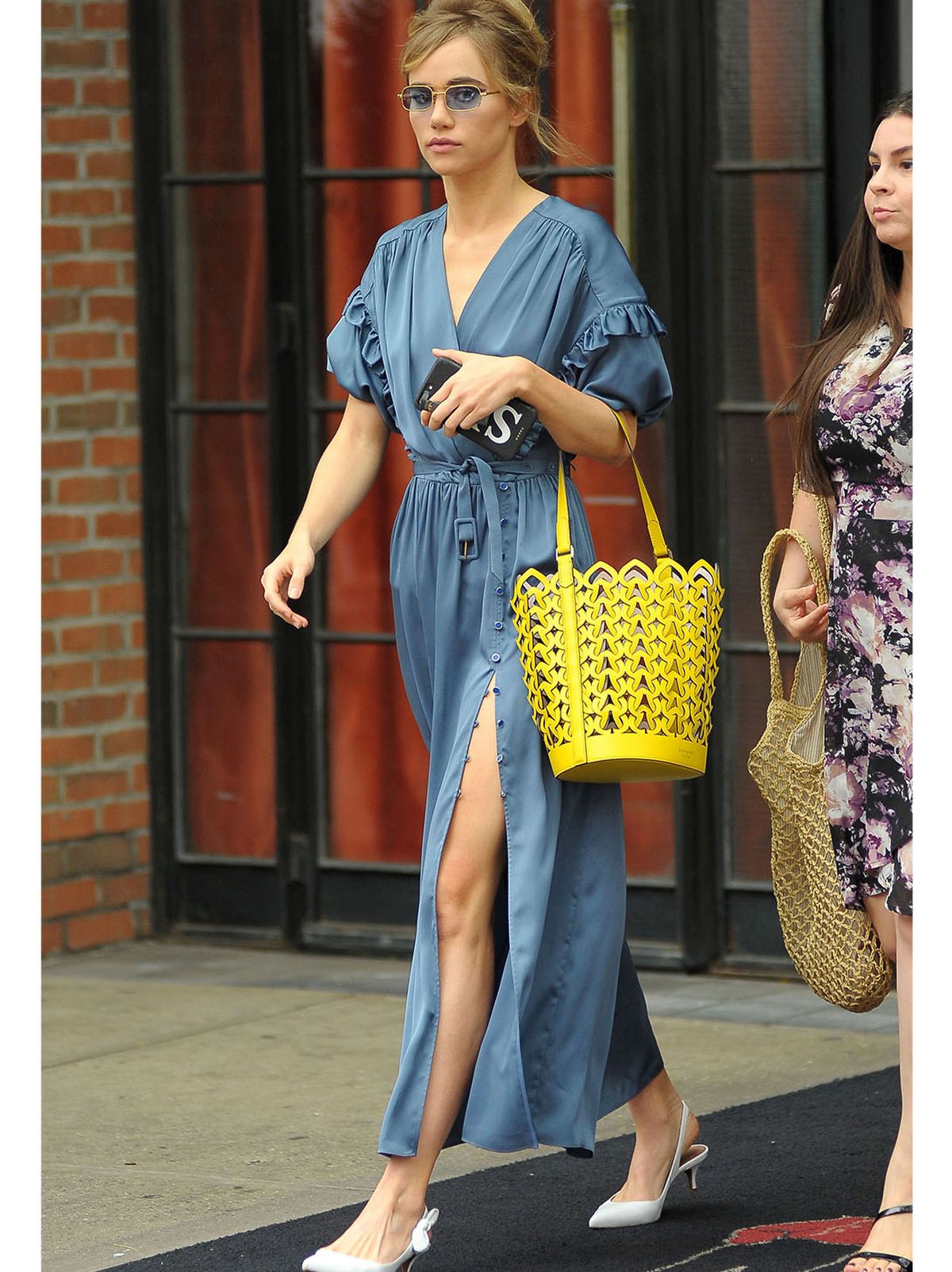 10. Suki Waterhouse
Is it summer yet? Because we can't wait to recreate this chic look from Suki Waterhouse. This elegant midi dress has ruffle retails in all the right places and we're obsessing over that pop of yellow 💛.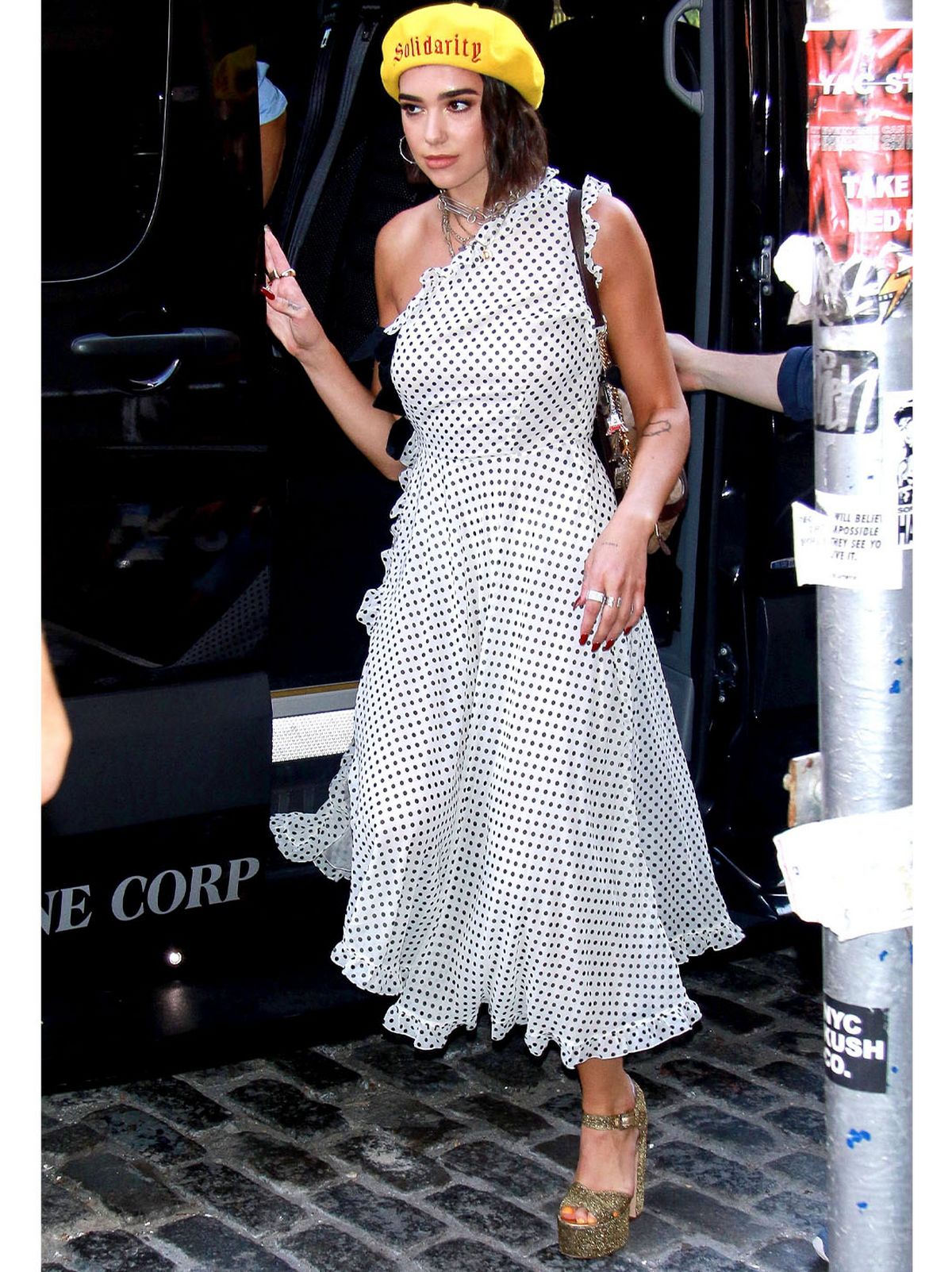 11. Due Lipa
There's never a time we're not obsessed with what Dua Lipa is wearing, and this ruffled polka dot dress is absolutely no exception.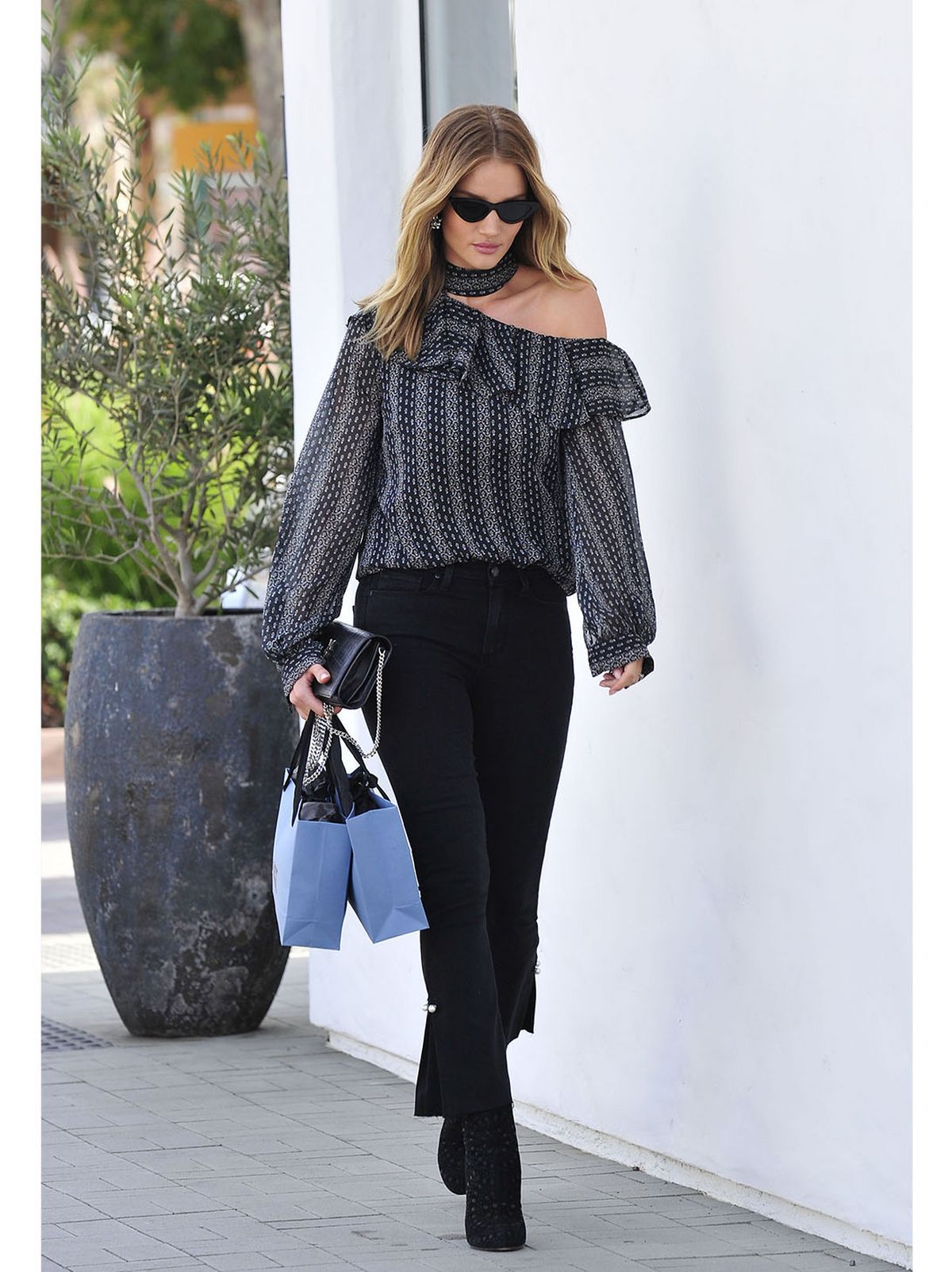 12. Rosie Huntington-Whiteley
No one does chic quite like Rosie Huntington-Whitely. And we're currently obsessing over this one-shoulder ruffled blouse and  kick-flare jeans look.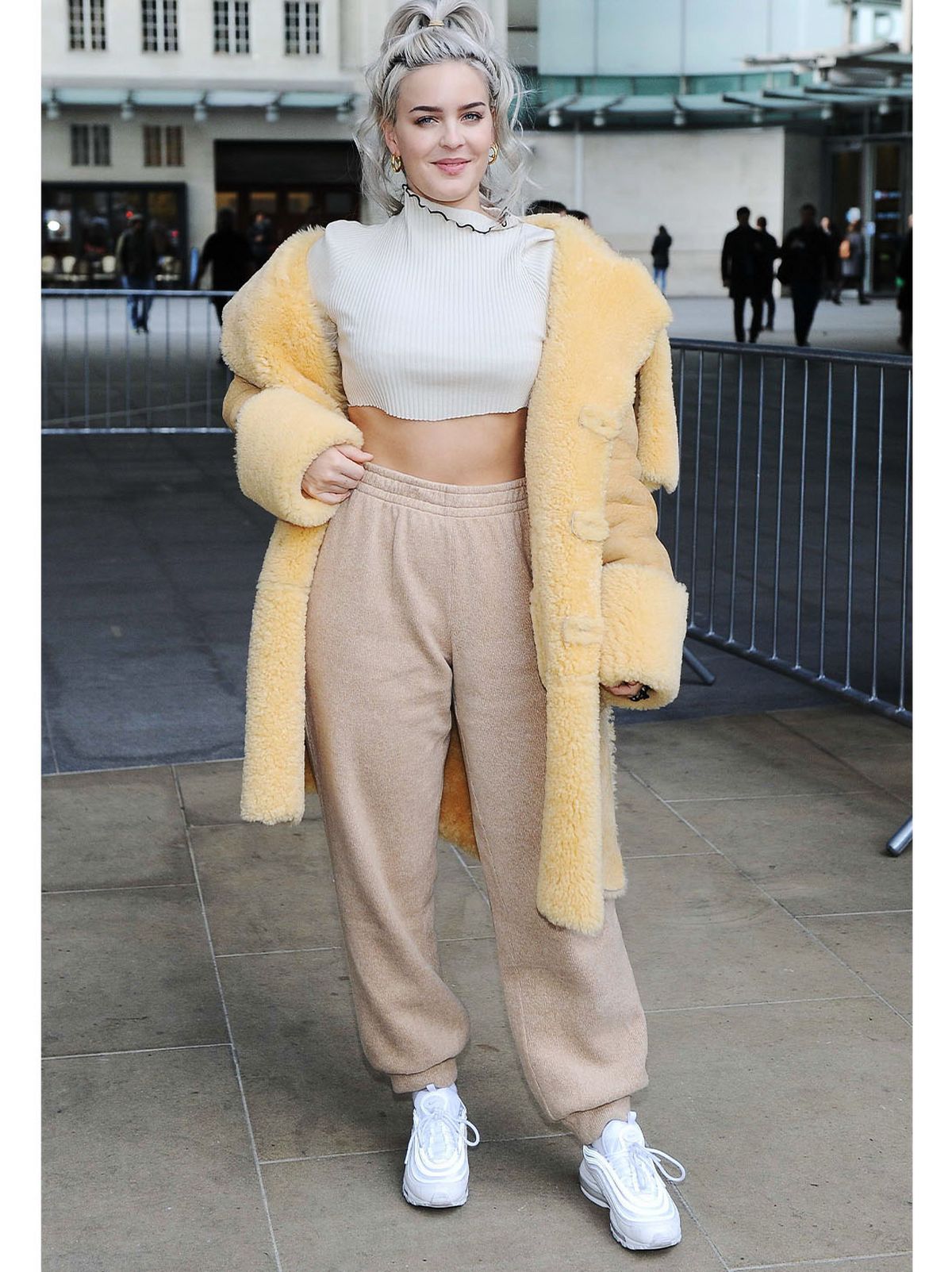 13. Anne Marie
If you just can't wait to start incorporating ruffles and frills into wardrobe, then you're in luck as Anne Marie proves you can wear them now. Incorporate them into your loungewear with frill-hem details.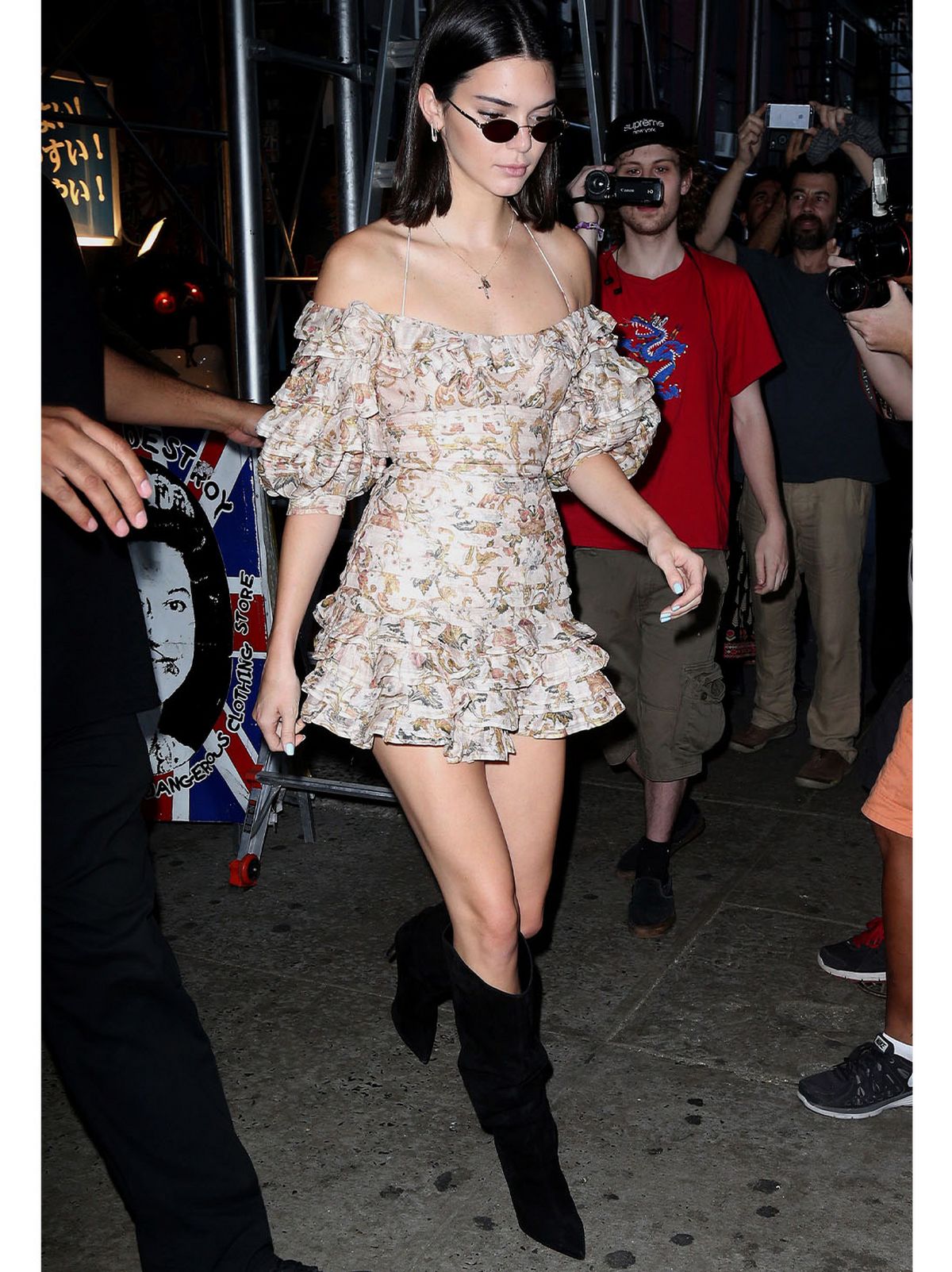 14. Kendall Jenner
Quite simply we're ~dreaming~ of summer and wearing frilly mini dresses just like Kendall Jenner.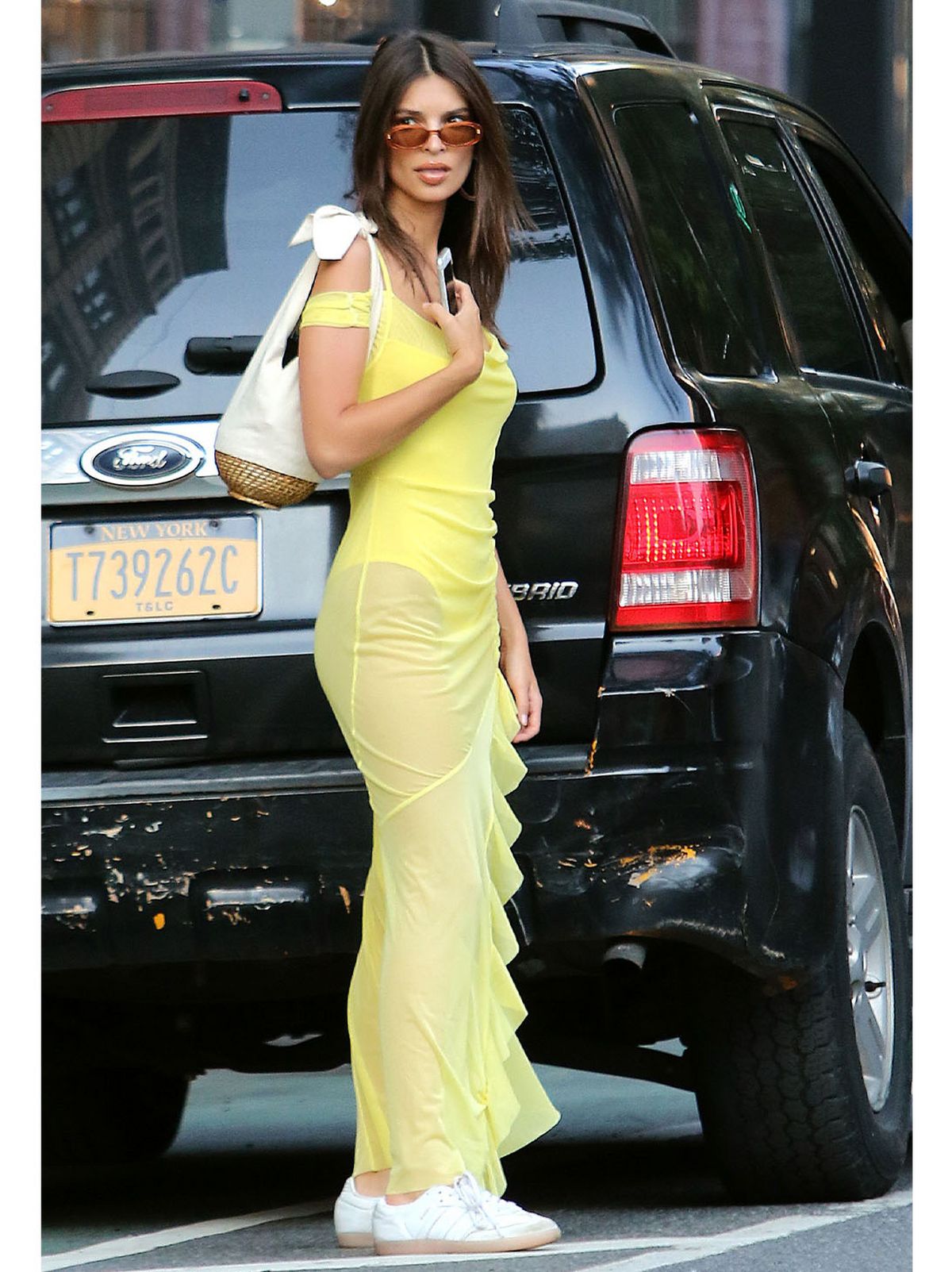 15. Emily Ratajkowski
Emily Ratajkowski nails every look she wears, but this yellow ruffle-detail sheer midi dress is definitely up there as one of our favourites 🙌🏼.